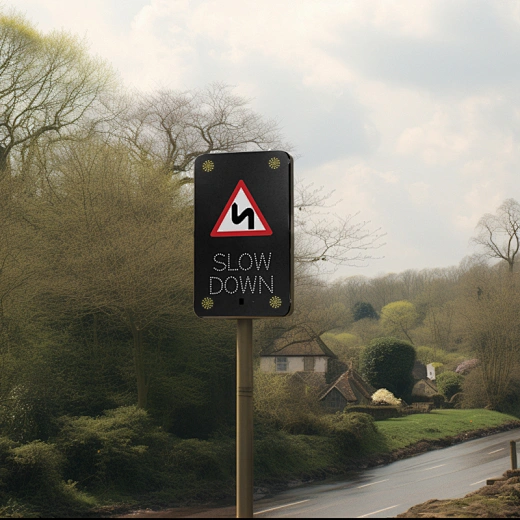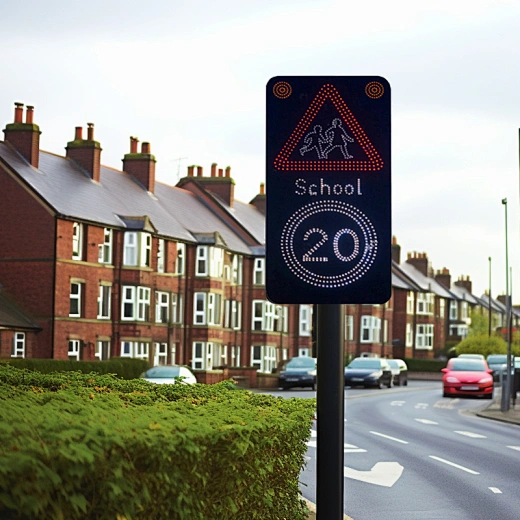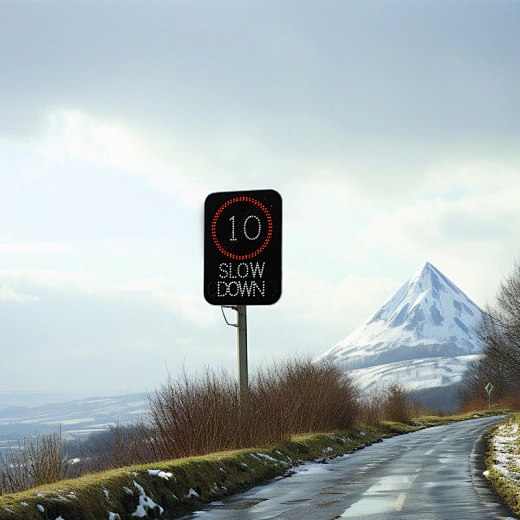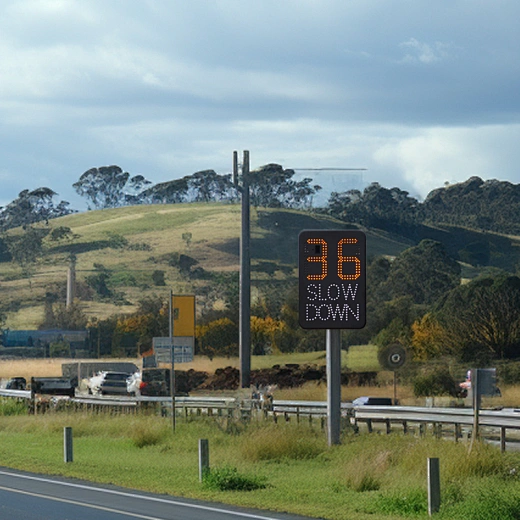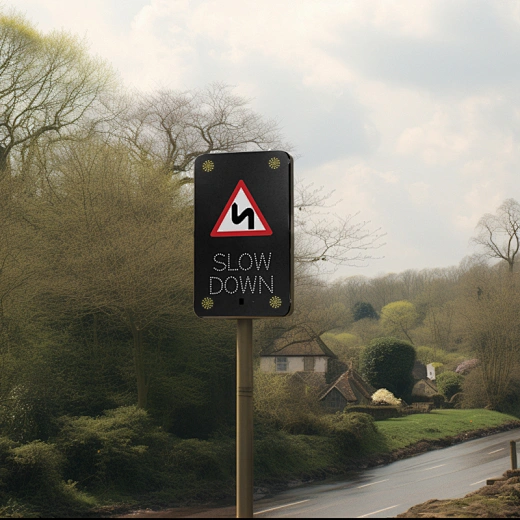 Vehicle Activated Speed Signs
HK-VAS/SLOW DOWN
A radar activation warning sign is a type of road sign used to alert drivers and pedestrians about the presence of an active radar system, such as a speed detection radar or a traffic monitoring radar. These signs are often placed near areas where radar systems are in operation, such as construction zones, school zones, or areas with high accident rates.

The purpose of these signs is to inform drivers that their speed might be monitored by a radar system and to encourage them to adhere to the posted speed limits or exercise caution. The signs can vary in design, but they typically feature an image or symbol related to radar technology along with a message indicating that the radar is active.

The specific design and wording of radar activation warning signs can vary depending on local regulations and standards. It's important for drivers to pay attention to these signs and adjust their behavior accordingly to ensure road safety and compliance with traffic laws.
It is an undisputable fact that drivers who exceed speed limits cause more accidents and kill or seriously injure more people than drivers who do not.
Each (Vehicle Activated Speed Signs)VAS has a pre-set threshold speed, appropriate for the location, and when activated by an approaching vehicle over the threshold, the speed is displayed along with either an instruction of 'slow down' or a 'sad face' in red. For vehicles driving within the speed limits, a 'happy face' or 'thank you' is shown in green.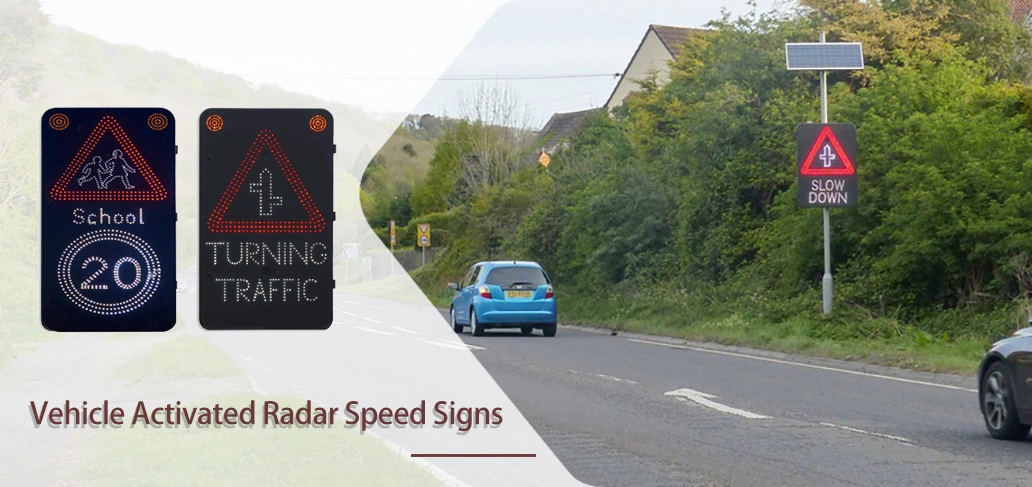 Vehicle activated speed indicator
Facts have proved that installing vehicle activated speed signs (VAS) and our radar speed indicator signs (SID) at village entrances, school areas, community speedometer areas, private and construction sites are effective tools to reduce traffic speed.
All our versions are powered by mains or solar energy. Solar energy can ensure the normal operation of all equipment throughout the year.
We have two sets of styles A and B. Model A can add data collection to all models to secretly collect evidence of the fastest speed, average speed, worst offenders and traffic flow.
In addition, Model B does not collect data, just make a friendly.The interactive tips are also the lowest price.