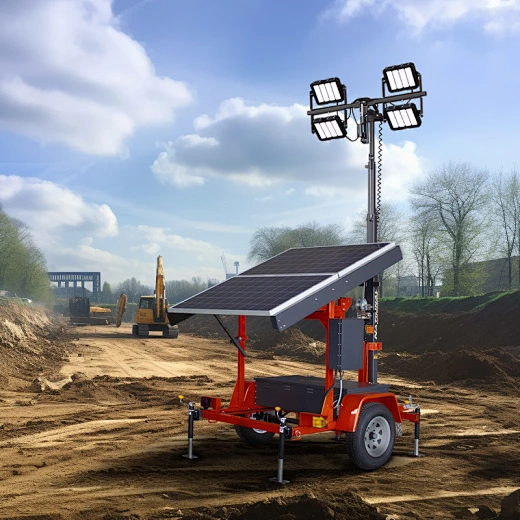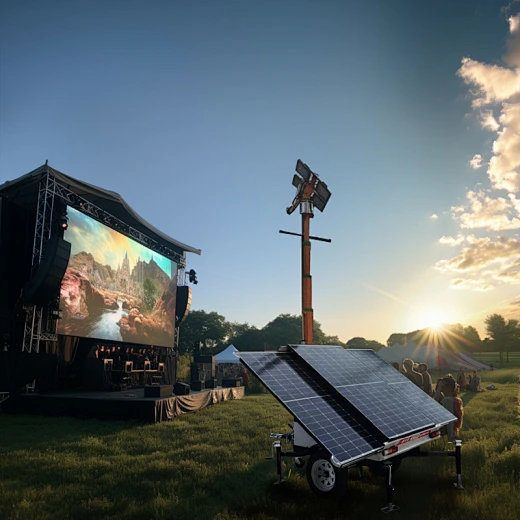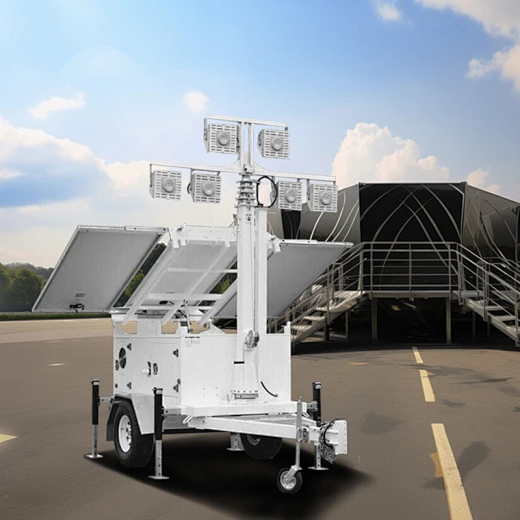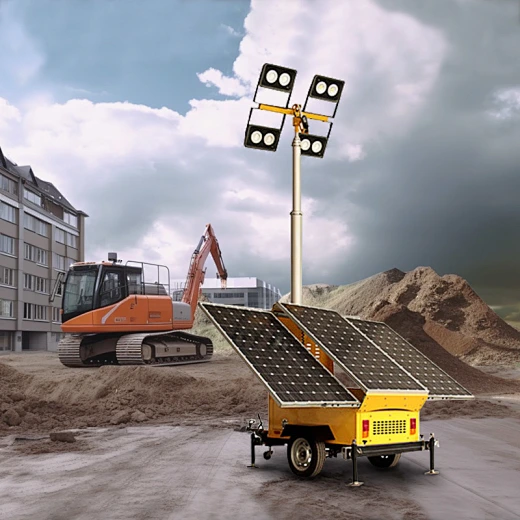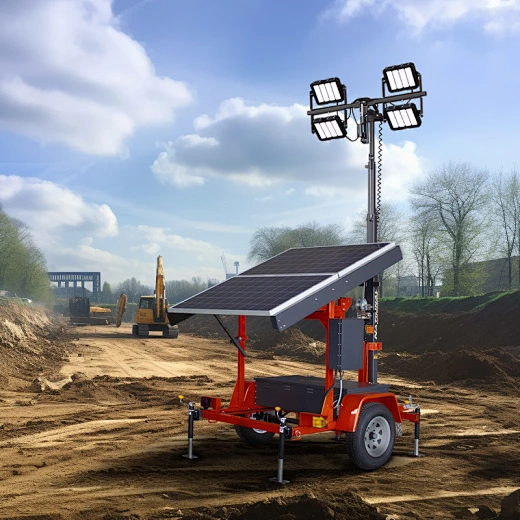 Solar trailer portable light tower
HK-STPT5000W
Solar trailer light tower
Mobile Solar Light Tower Efficiency
5
Minimum Order:
1
Han Kun VTS solar light tower: clean energy, pure light
Extreme ecology, compact size, easy to transport and move. The new lighting tower is powered by a combination of three solar energy and multiple battery panels to ensure excellent brightness performance and battery life. The easy-to-operate control panel and the possibility to connect to an external power source for charging even in the absence of sunlight make the lighting tower an easy-to-use product with excellent malleability.

Our light towers can be charged through an internal inverter powered by standard solar panels, or through a socket that is directly powered by the mains or other external power sources.

The energy stored in the battery can ensure the full function of the LED flood light.

AC output is available.

When all the LED lights are on, the average battery working time is about 16 hours, and the charging time is about 6 hours (related to the power selected).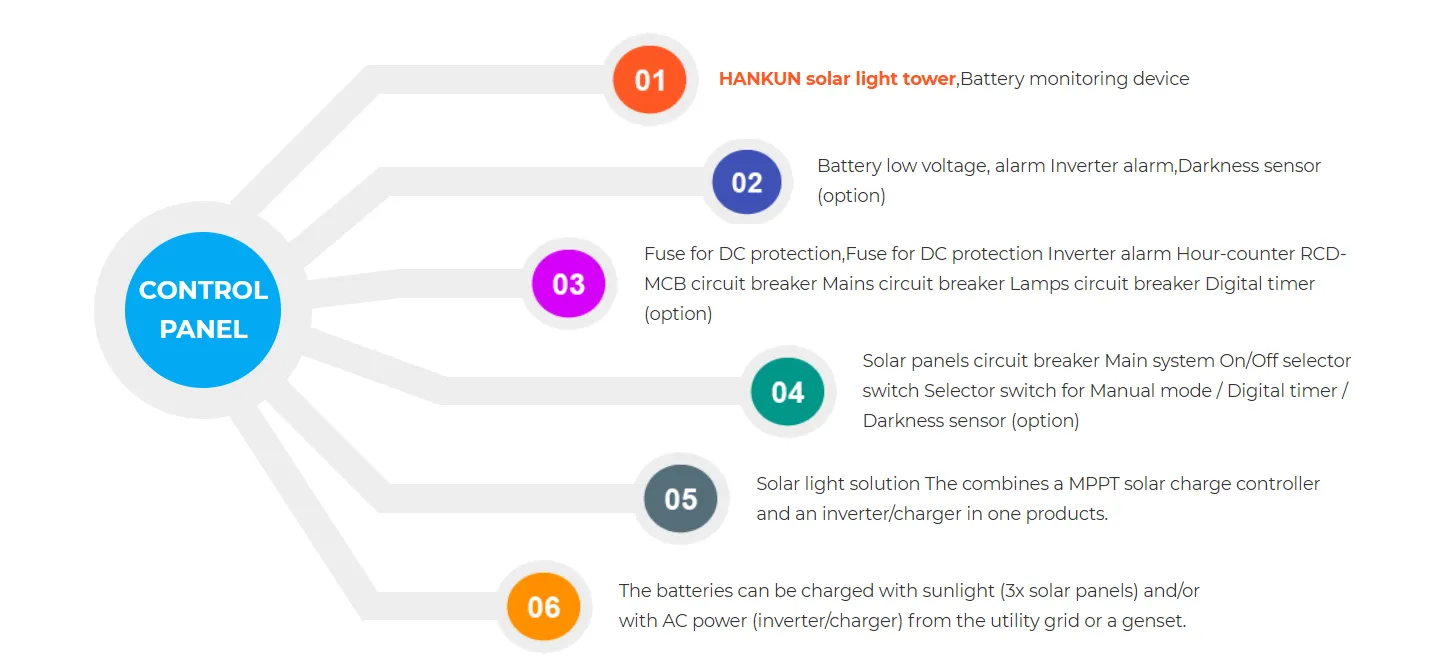 To buy a solar light tower, you must understand the configuration.
As a professional manufacturing company, we must reduce the purchase cost of users by 30%, let alone lower costs!
We clearly understand your purpose, whether you are using it for rental or personal use!
More importantly: we will separate each part for you and customize the product individually, and tell you all the theoretical calculation cost value!
Let you clearly understand the industry and your procurement costs!