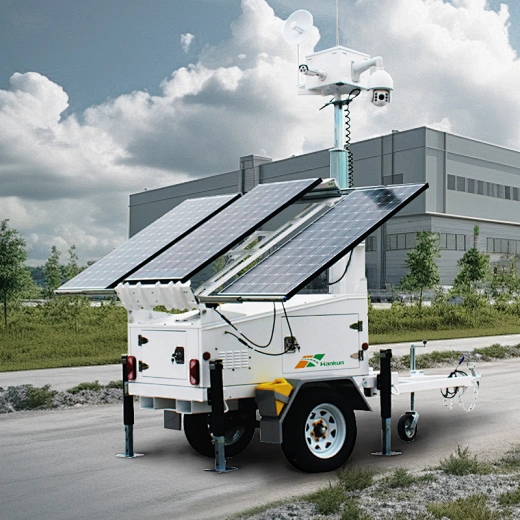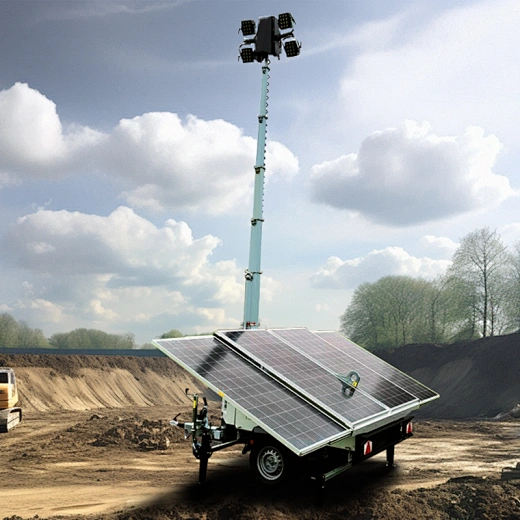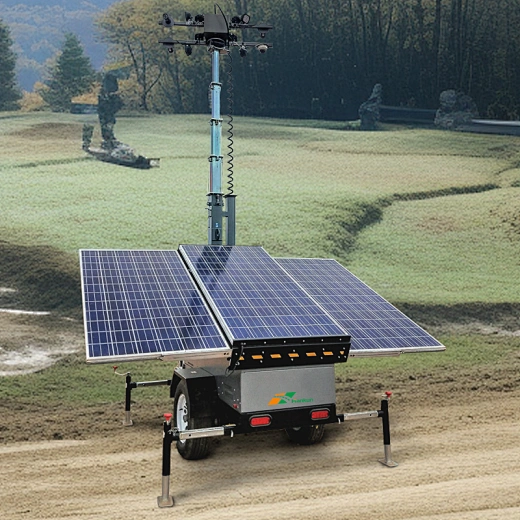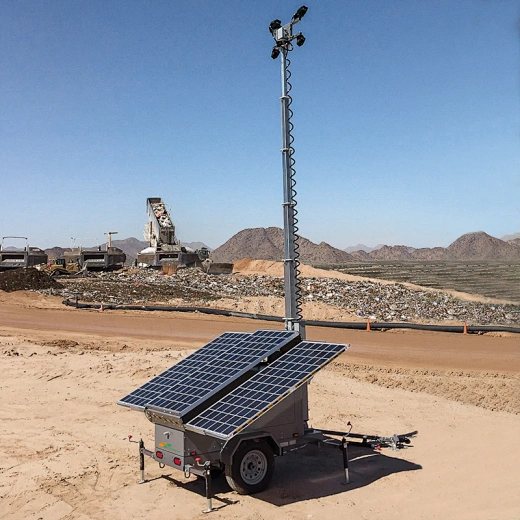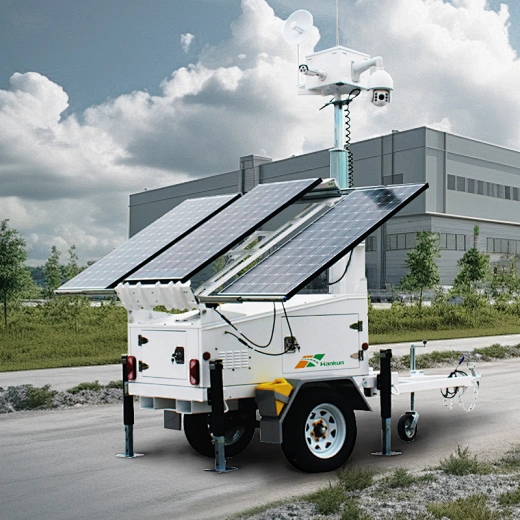 Solar powered security tower CCTV
HK-SPCCTV
Welcome to Han Kun Company, where we proudly introduce the seamless combination of solar light towers and CCTV cameras, revolutionizing the field of security monitoring. We've ingeniously merged efficient solar lighting technology with high-quality CCTV cameras, providing a comprehensive solution for a wide array of applications.

Innovative Fusion:

Intelligent Solar Lighting: Harnessing high-efficiency solar panels, we achieve daytime charging for uninterrupted nighttime illumination, ensuring energy efficiency and environmental friendliness to guarantee safety.

High-Quality CCTV Cameras: Equipped with high-resolution digital cameras, these cameras are waterproof and include infrared night vision capabilities, delivering crystal-clear monitoring images day and night.

Remote Access and Monitoring: Through networking, you can remotely access real-time monitoring images, keeping you informed about the scene and enabling real-time supervision.

Widespread Applications:

Our products have found widespread use globally, including institutions such as FEMA (Federal Emergency Management Agency), DHS (Department of Homeland Security), Red Cross Relief, the European Union, NATO (North Atlantic Treaty Organization), and various emergency response scenarios.

Customized Innovation:

Each unit is custom-made, resulting in variations in the distribution of internal and external components. We collaborate with your technical team to provide the latest technological components, ensuring you receive innovative and practical solutions.

Han Kun Company is at the forefront of future security technology. Through the seamless fusion of solar light towers and CCTV cameras, we create smarter and safer environments for you. Experience innovation firsthand and learn how to benefit from it!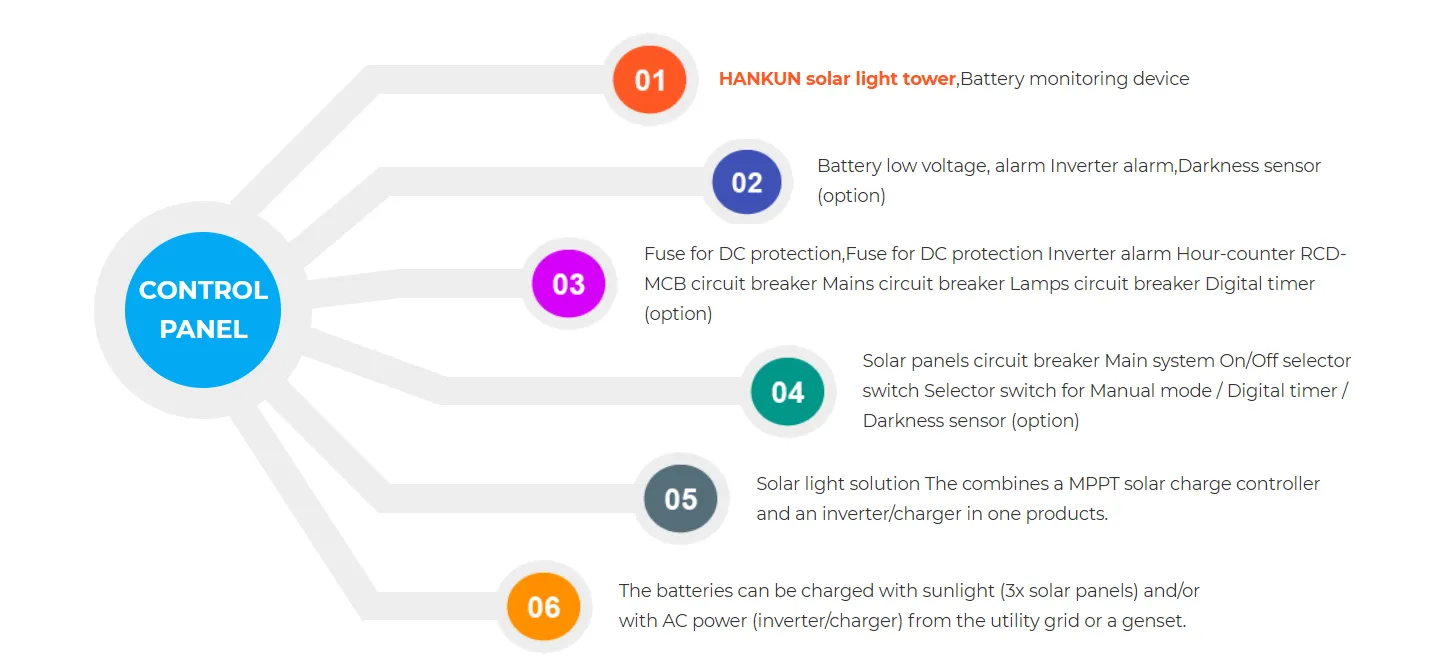 To buy a solar light tower, you must understand the configuration.
As a professional manufacturing company, we must reduce the purchase cost of users by 30%, let alone lower costs!
We clearly understand your purpose, whether you are using it for rental or personal use!
More importantly: we will separate each part for you and customize the product individually, and tell you all the theoretical calculation cost value!
Let you clearly understand the industry and your procurement costs!