Full color mobile Solar Video Message Sign AC/Solar HK-VMS/FULL-10
Full color mobile Solar Video Message Sign AC/Solar HK-VMS/FULL-10
Portable video board
This is a very interesting VMS. You can use it to broadcast text and graphic advertisements and promotional messages, or you can use it as a video display during sports games.
Our video display board size is 3 x 2m, or more compact specifications to design for you.
When you own a VMS produced by Han Kun, you can fully promote your business, for example, if you are running a cafe and restaurant, you can make people view your advertisement or video from a few hundred meters away and attract it to your location.
The advantage is that the least cost of marketing expenditure is better rewarded.
Our video graphics board or full-color LED board is the latest technology, you can use solar energy around the clock, you can also choose AC power as a supplement, when you take a break or holiday, you can use it to hire and increase additional income

Model: HK-VMS/FULL-10

Pitch pixels for different scene uses: P10 P16 P20 P25

You have any purchase
Bidding and other needs or consultations!
Leave us a message or agree to a common time through the web link below ,
To start the video conference!
Our webpage expression must not be clear enough, please contact

Hi,I am a sales and technical engineer of China Hankun Technology Company, my name is Nancy LI.
20 years of import and export business experience, 10 years of technical work in the industry
Whether you are purchasing for your own use, or for any commercial wholesale trade and leasing,cooperate with us, you will definitely get a better return on investment !We know how to make your procurement and VMS configuration more cost-effective, saving you a lot of time and economic costs.
We respect the profit you need for every investment!
Trailer Features

LED Screen Specs

Software Features

Design And Graphics
TRAILER ACCESSORIES USING GLOBAL STANDARDS
Good accessories, 3 years warranty!
More than 10 years of manufacturing, more than 10,000 VMS are working in the world, Australia, North America, European Union, Middle East
Max Payload:12000, Swivel Square jack Galvanized /Black

Crash Brake Connector for Trailer with Braking FunctionMax Payload: 2000kg

Kit includes: tail, turn signal lights, 2 amber LED marker lights and license plate bracket
1.The sliding message attracted 7 times the attention.
2.Allows you to schedule different messages throughout the day.
3.Advertise products and services while broadcasting other important information about your business.
4.The sign is removable, so it can be placed where it will bring you the most benefit.
5.Smart telescopic rods take up less space
6.360 degree rotation, moving signs follow traffic
7.Solar powered, working all day and night_no electricity needed
8.The trailer specifications we manufacture and comply with the regulations and certifications of various countries,
9.Suitable for a variety of purposes of rectangular LED display and different pixel pitch.
10.When you have difficulty choosing, please tell me the purpose of your VMS!
Energy Saving Is The Core
High-quality LED display module-to bring you a good "visual" enjoyment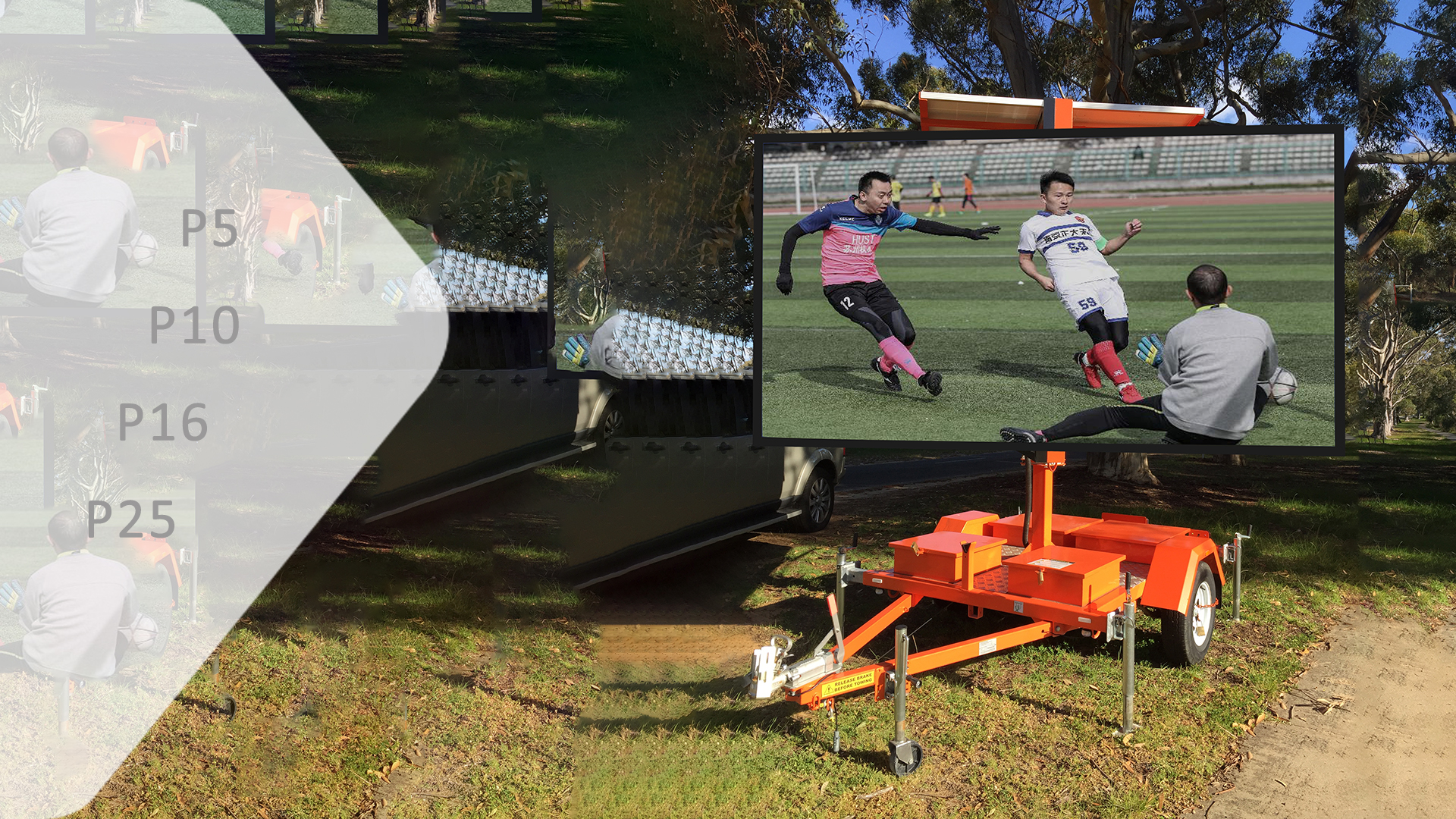 According to the purpose of VMS, advertisements and traffic information information boards are released. Various pitch pixels and display units are required, such as lens, full color, amber, 5 colors red, yellow, blue, green, white.

Han Kun has more than 10 years of producing experience and feedback from thousands of customers around the world tell us that we need in-depth communication on the purpose to have a better solution and deliver it!

OUR COMPETENCESmart Mobility Solutions
For 4G or 5G, we use the most cutting-edge IoT cloud platform technology to control equipment, including geographic location GPS, equipment status, whether it is leased or commercial, Han Kun is developed for your application!
We program your message remotely and can change it for free at any time

Also it will be a graet way to establish traffic management at your event,function or business site

We equip you with more advanced management systems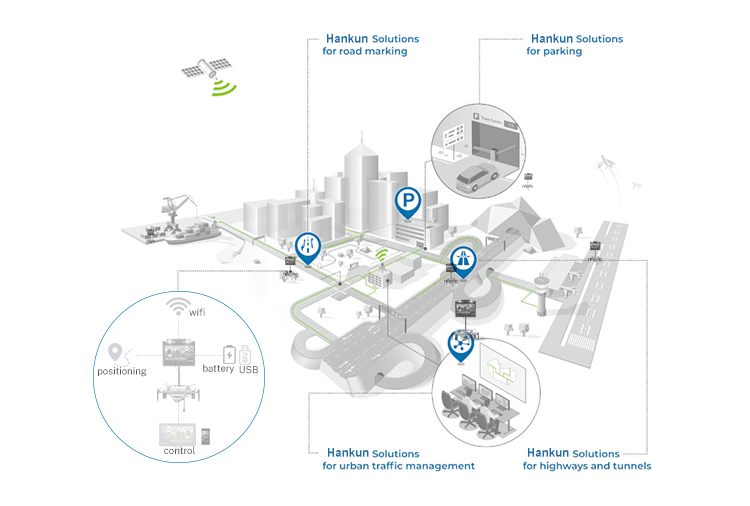 We Offer Multi-Modal Transportation Management for a Connected World.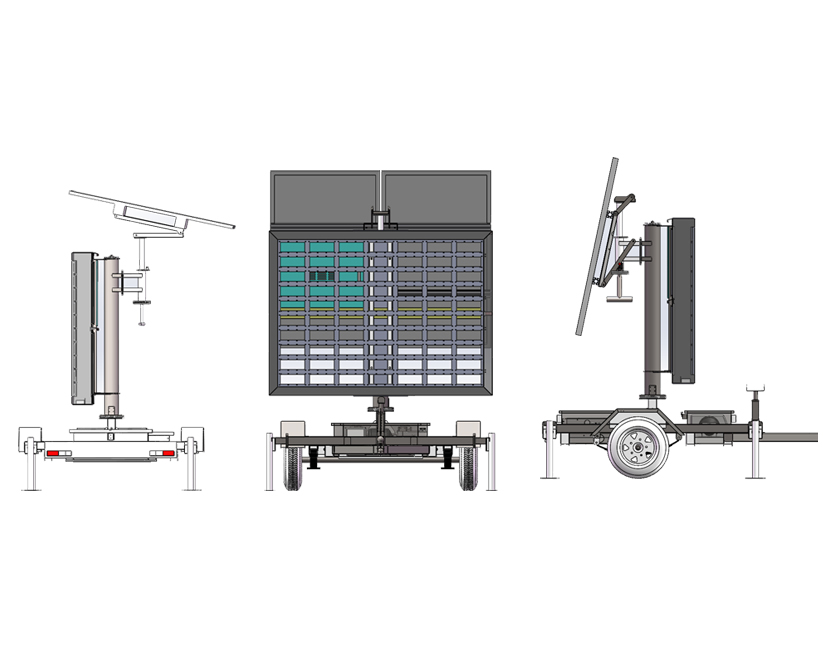 Han Kun's design idea
We have been enriching the signage, design & advertising industry VMS for 15 years.
Building stronger brands & generating amazing graphics for you..

The connect between designer and client is very strong.

Excellent design can fulfill the great dream of users

Because we design and manufacture our own products, you can be certain that we have dedicated ourselves completely to perfecting each item down to the tiniest detail.
Why not let us design a VMS that can bring you profit?
We look forward to working with you, we are a group of engineers who like to design.