Vehicle Mounted Led Traffic Message Screen
Vehicle Mounted Led Traffic Message Screen
Our
truck installation information board is designed and manufactured to the highest quality standards.
VMS message tags are provided with electric actuators and supports, can be folded and mounted on flat cars, attenuator trucks or rail vehicles, etc., with light weight, low power consumption, low thermal conductivity, wide viewing Angle, clean internal cables, easy maintenance and a variety of control methods.Both are suitable for road traffic management, construction projects, as well as advertising and broadcasting of upcoming events in the city.
More than 200 pieces of information can be accessed and released at any time, no matter in various information situations.
The sign has a pixel pitch of 10-16mm and is capable of displaying up to 4 -10lines of text. Both truck mounted VMS boards and ute mounted VMS boards available.
Send messages arbitrarily in the car or at a distance of 200M through the mobile phone APP.
IP: 56
Specification: 1100*1100*150MM
Model: HK-VMSA-1B

Made with stainless steel hardware
Dulux low glare, matt black power coat
Dual weather seals to case enclosure
Automatically raises and lowers when activated
Warranty: 12 Months


Services Need To Understand Customers Better !

Hi,I am a sales and technical engineer of China Hankun Technology Company, my name is JACK LI.
20 years of import and export business experience, 10 years of technical work in the industry.
Whether you are purchasing for your own use, or for any commercial wholesale trade and leasing,cooperate with us, you will definitely get a better return on investment !
We know how to make your procurement and VMS configuration more cost-effective, saving you a lot of time and economic costs.
We respect the profit you need for every investment!
Product Details Series Features

Variety Of Display Content And Software Functions
Specifications and folding function
Car message signs have the advantage of combining our full matrix signs or squares in various specifications. Both specifications can be installed above the cab of the work vehicle through an integral electric tilt frame. The signs include pre-programmed messages, graphics and super thick arrow patterns. Including APP and new hand controller.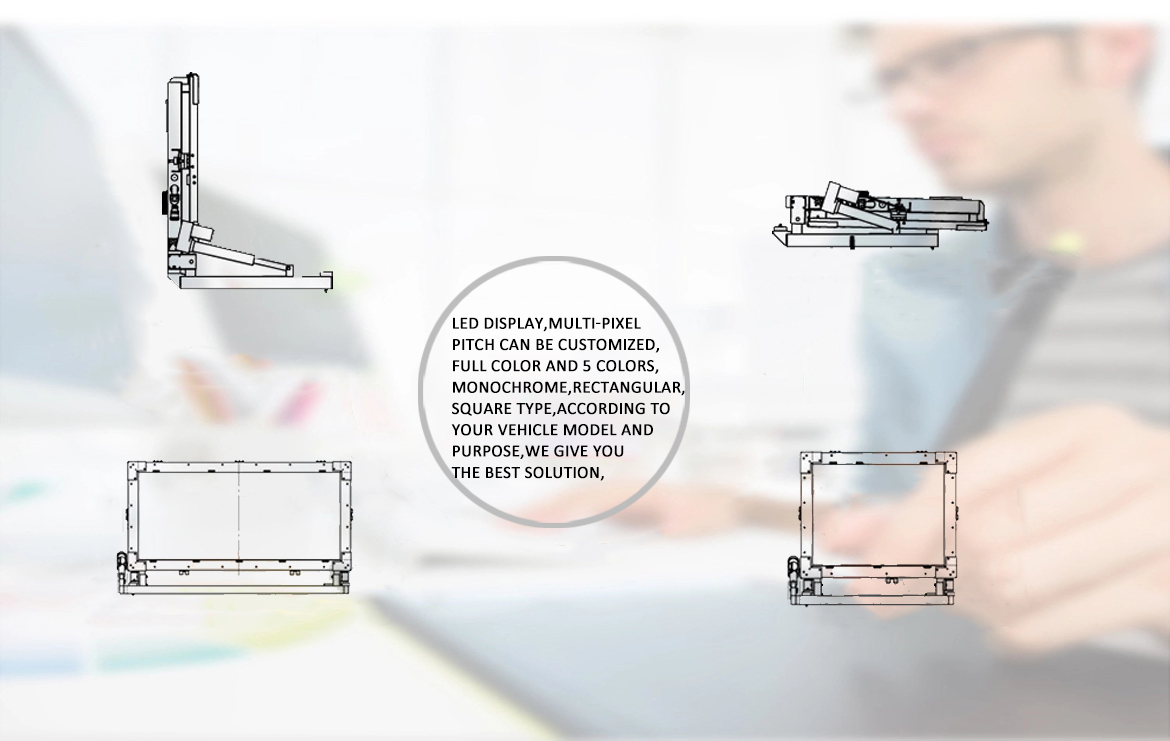 LED DISPLAY,MULTI-PIXELPITCH CAN BE CUSTOMIZED,FULL COLOR AND 5 COLORS,MONOCHROME,RECTANGULAR AND SQUARE,TYPE ACCORDING TO YOUR VEHICLE MODEL AND PURPOSE.
WE GIVE YOUTHE BEST SOLUTION,
Variety of display content and software functions
Control device can folding and uploading pictures and texts at any time in the car
You can combine copywriting and graphics are dynamically displayed, video playback and copywriting are used interchangeablySo that the information is more diverse and flexible.
Han Kun's design idea
Excellent design can fulfill the great dream of users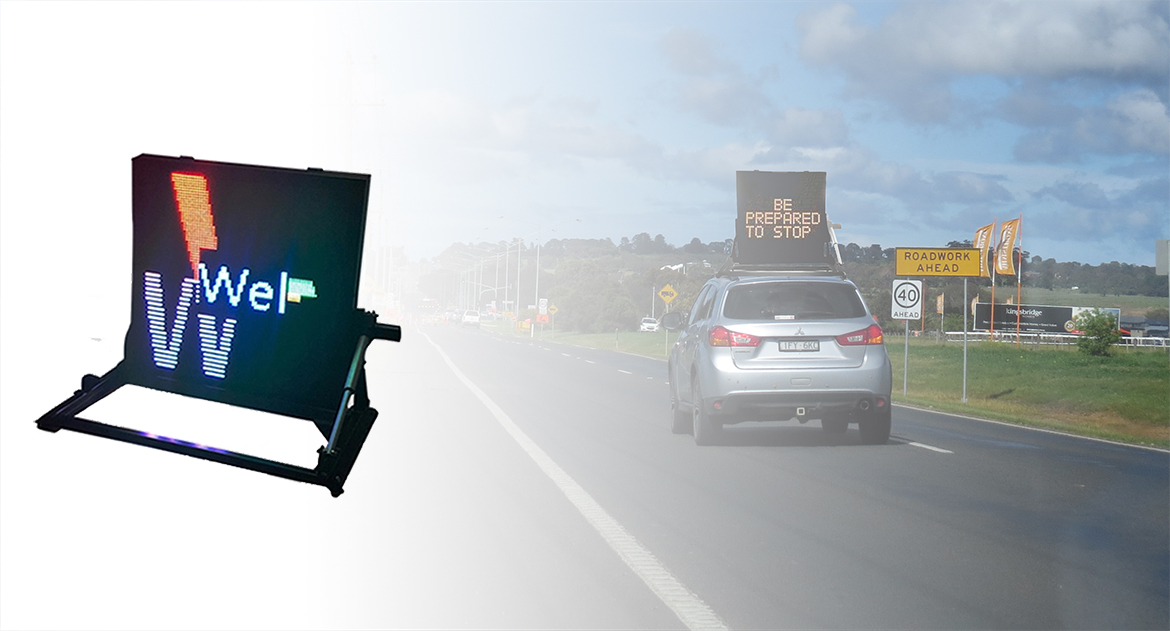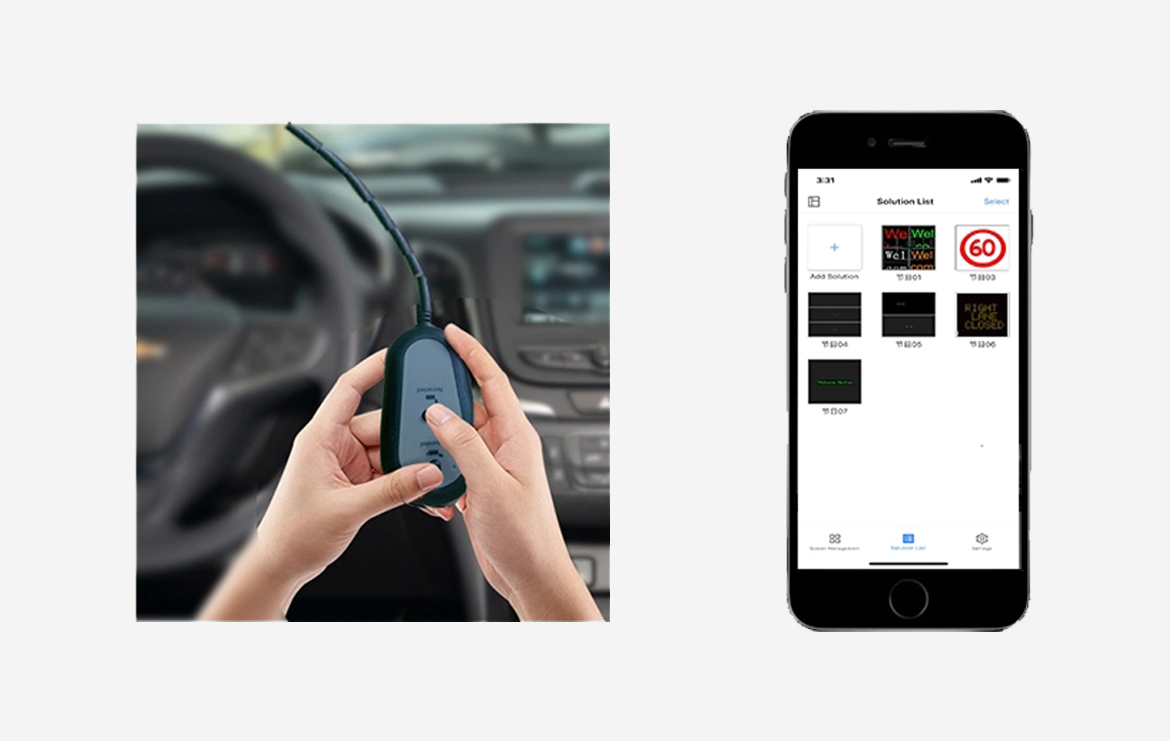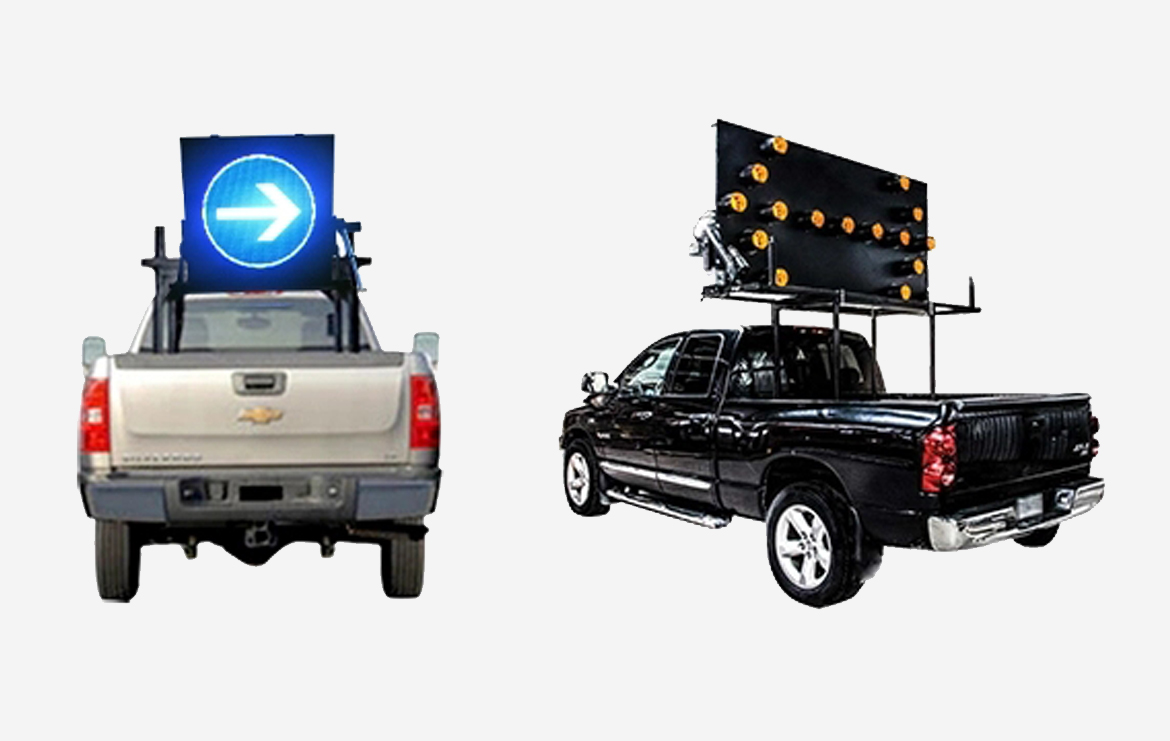 Technology Innovation while saving our customers 20% of the cost
Han Kun has more than 10 years of experience Production and feedback from thousands of customers around the world tell us that we need in-depth communication on the purpose to have a better solution and deliver it!