Variable Message Sign AMBER HK-VMS/AM-45
Variable Message Sign AMBER HK-VMS/AM-45
Our VMS is designed and manufactured by ourselves, with a series of amber plates to meet your project needs.
We provide a complete message management function, and our VMS are full-size units.
We will ship to you within 15 days after you provide the relevant demand confirmation!
This is a celebrity style, solar powered, large screen, and can be loaded with speed radar display to connect with traffic information intelligence!
Full graphics and pictograms.
Non-glare, UV resistant polycarbonate screen.
Speed radar device.
Security features – GPS tracking, padlock covers.
High quality LED lights.
Solar powered / environmentally friendly.
Programming options – laptop on site, SMS, internet or App
Please
provide the ideal specifications, and we will complete your project!
We deliver to the project site through Ningbo Port or Shanghai Port!
VMS project is handed over to our professional team to complete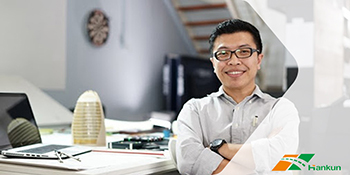 Hi,I am a sales and technical engineer of China Hankun Technology Company, my name is Jack.
12 years of import and export business experience, 6 years of technical work in the industry.
I am a structural electronics engineer! I like to serve your VMS project cooperate with you, you will definitely get a better return on investment !
We know how to make your procurement and VMS configuration more cost-effective, saving you a lot of time and economic costs.
We respect the profit you need for every investment!

Trailer Features

LED Screen Specs

Software Features
TRAILER ACCESSORIES USING GLOBAL STANDARDS
CONNECTOR TRAILER JOINT

Crash Brake Connector for Trailer with Braking Function Max Payload: 2000kg

Trailer guide wheels

Max Payload:12000, Swivel Square Jack Black Galvanized

Trailer jack

Max Payload:12000, Swivel Square Jack Black Galvanized
Learn more
Solar System and Display
Trailer
Solar Panel
18V/500W * 2P mono-crystalline silicon solar panels
Material
Square steel tube(80*80*40 mm),8*8*4cm,channel steel customzied
Solar panel bracket function
360 degrees free rotation and locking function, electric contraction to adjust the Angle of solar light
Color
Amber or orange/customized
Solar Charge System
100A charge manager and AC110V-220V the mains charge management
Fender
Good radians between wheels and fenders made it stable
Battery
Lead-acid valve control battery 12V/500AH * 2P

Damping spring
Double spring 750*50*5P*2,chassis shockproof protect the display
Warranty 1 years
Wheel
175 / 70R14, bearing 755kg. Maximum speed 100KM / H, maximum load 1.5T
Size
2600W*1600H(mm)/customized
Guide Pulley
Adustable lifting±30cm,load-bearing 300KG/pcs
Display Color
Full colour/Amber/Five color (red\yellow\green\blue\white)
Trailer Jack
360 degree rotation,height:85cm
Brightness
≥8000MCD/ M2
Trailer Size
L3150*2050W*2550-3150H(mm) Specifications according to LED screen body
The consumption of energy
≤120W/M2
Brake System
Non-brake or with brake or automatic- brake

/ customized
Pixel Distance
P37.5
Screen Rotation
360 degree rotation of the screen, any point lock function / customized
Waterproof
IP55
Rear Light Function
The electric brake is used together with the power source, and the turn signal, width indicator and brake light/customized
Chip
Wafer/customized
electric and hydraulic Lifting System
With the electric and hydraulic system, the LED screen can rise and fall at will from 0cm-110cm, and the rising and falling height can stay and fall at will within the range
The benefits of purchasing our VMS are as follows
1.The sliding message attracted 7 times the attention.
2.Allows you to schedule different messages throughout the day.
3.Advertise products and services while broadcasting other important information about your business.
4.The sign is removable, so it can be placed where it will bring you the most benefit.
5.Smart telescopic rods take up less space
6.360 degree rotation, moving signs follow traffic
7.Solar powered, working all day and night_no electricity needed
8.The trailer specifications we manufacture and comply with the regulations and certifications of various countries,
9.Suitable for a variety of purposes of rectangular LED display and different pixel pitch.
10.When you have difficulty choosing, please tell me the purpose of your VMS!
HIGH-QUALITY LED DISPLAY MODULES HAVE GOOD "VISUAL" FUNCTIONS
Energy Saving Is The Core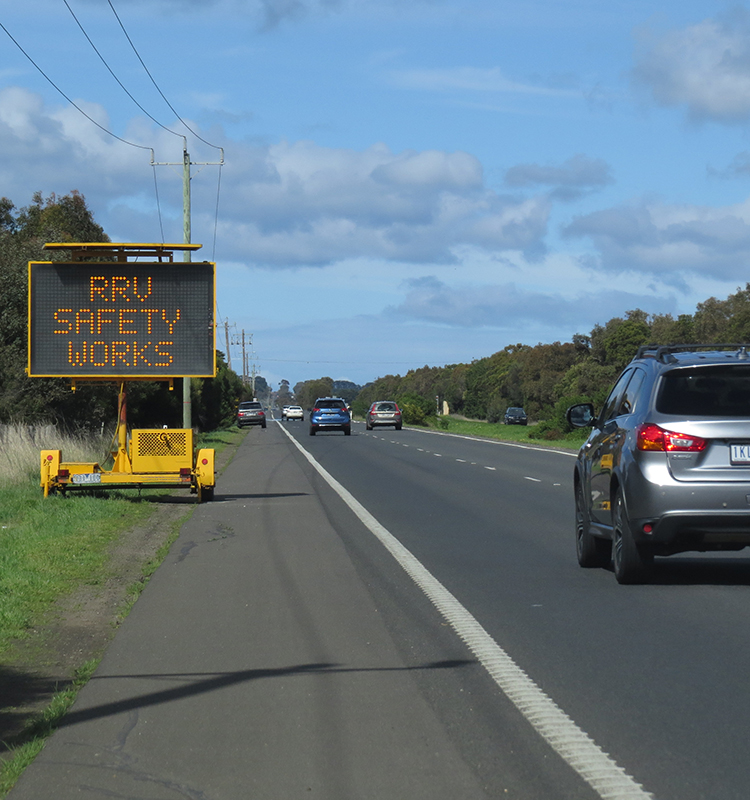 Australia
HK-VMS/AM 1800*1600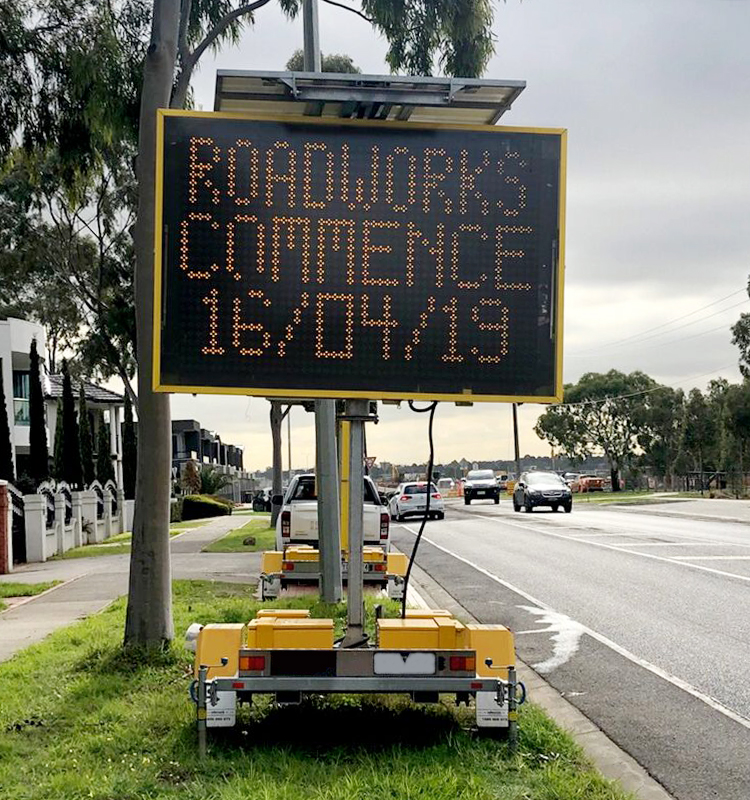 Canada
HK-VMS/AM45 3200*1600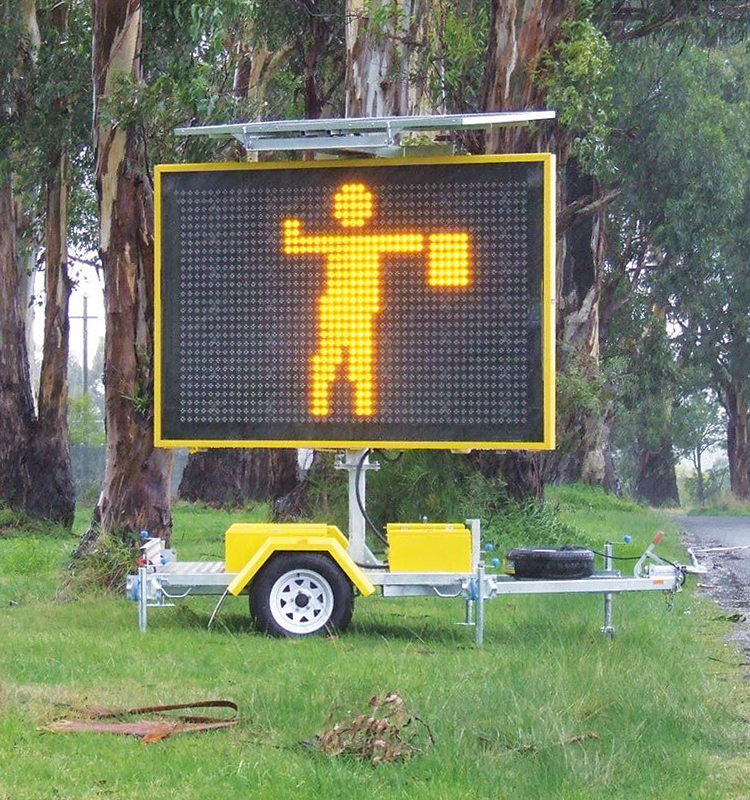 Saudi Arabia
HK-VMS/AM45 2600*1600
Technology
Innovation while saving our customers 20% of the cost
According to the purpose of VMS, advertisements and traffic information are released. Various pitch pixels and display units are required, such as lens, full color, amber, 5 (colors red, yellow, blue, green, white).
Han Kun has more than 10 years of producing experience and feedback from thousands of customers around the world tell us that we need in-depth communication on the purpose to have a better solution and deliver it!
We Offer Multi-Modal Transportation Management for a Connected World
OUR COMPETENCE Smart Mobility Solutions We use the most cutting-edge IoT cloud platform technology to control equipment.
For 4G or 5G, we use the most cutting-edge IoT cloud platform technology to control equipment, including geographic location GPS, equipment status, whether it is leased or commercial

We remote program your message and can change it for free at any time

Also it will be a great way to establish traffic management at your event, or business site

We equip you with more advanced management systems

we will realize it for you! Whether it is used for lease operation or commercial use

We will keep you up to date with the operating status of the equipment
Han Kun is developed for your application!