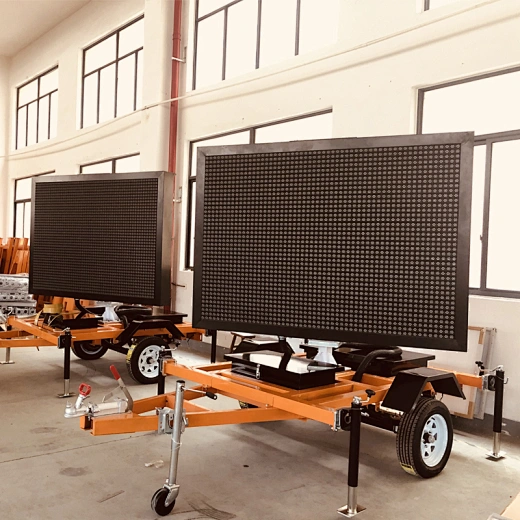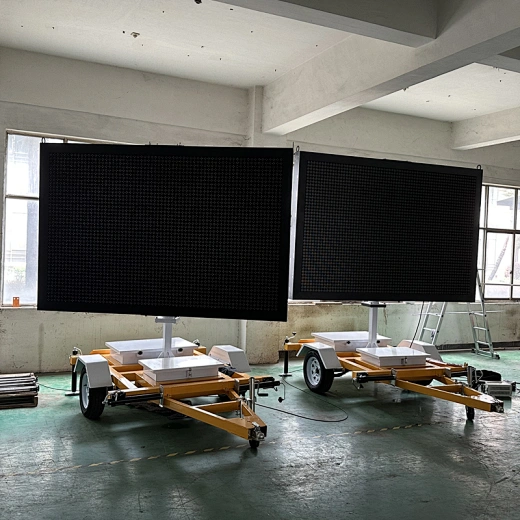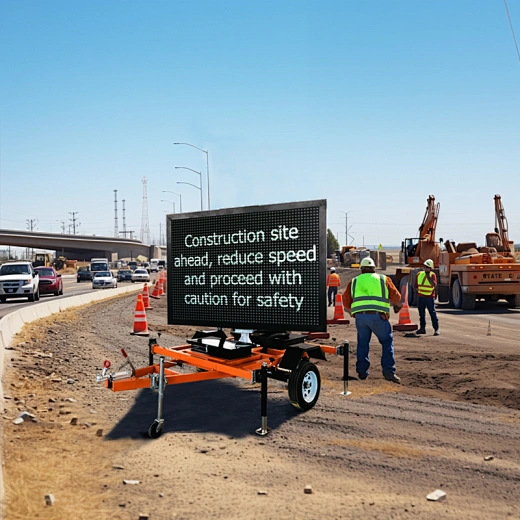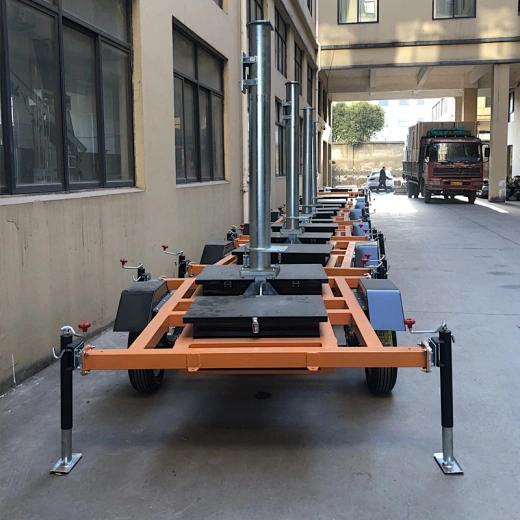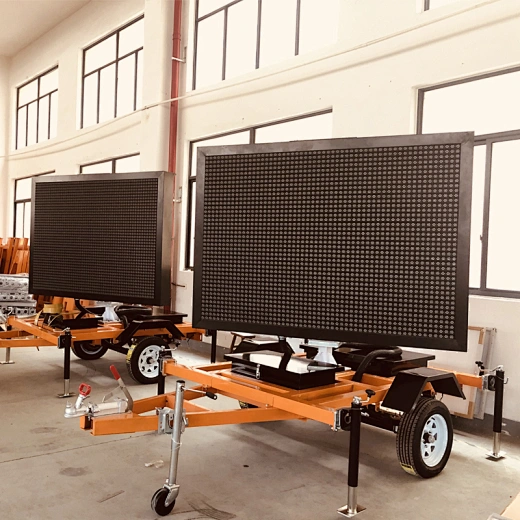 Trailer Mounted 5 Colour Variable Message Sign
HK-5CVMS
HAN KUN A Silent Messenger
Full-Sized Message Board
Our's the largest sign- P37.5 pixel spacing are our superstar products.
Our signs have a superior method of informing and warning drivers of any potential danger, delays and traffic queues. Helping to minimising risk, these signs are the useful additions to any highway maintenance team.
Our production base is in Yiwu,China
We have produced more than 30,000 units variable information signs for global users and ship them to the cities where you want to reach through Ningbo Port, Shanghai Port,and Shenzhen Port by sea.
You have any purchase
Bidding or others need consultations,Pls Leave us a message or agree to a common time through the web link below .
To start the video conference!
TRAILER ACCESSORIES USING GLOBAL STANDARDS 
TRAILER JACK 
Max Payload:12000b     Swivel Square Jack Galvanized/Black
CONNECTOR TRAILER JOINT
 Crash Brake Connector for Trailer with Braking Function   Max Payload: 2000kg 
THE LED TRAILER LIGHT
Kit includes: tail、 turn signal lights、 2 amber LED marker lights and license plate bracket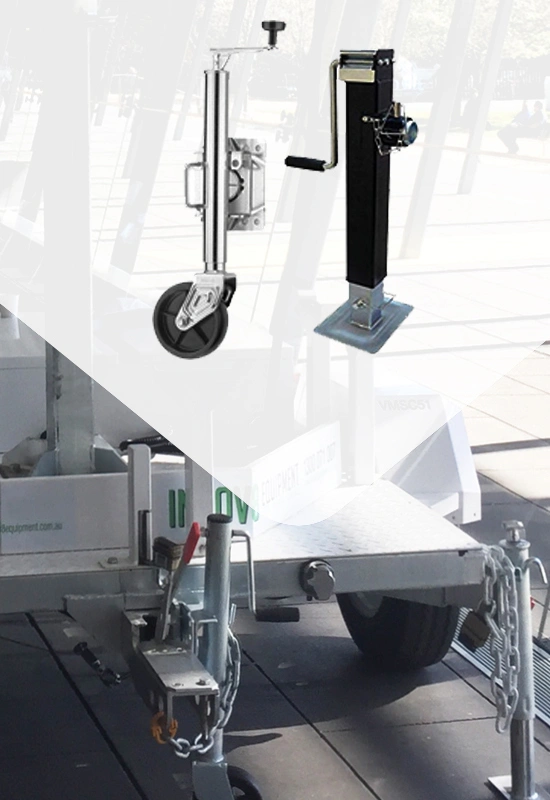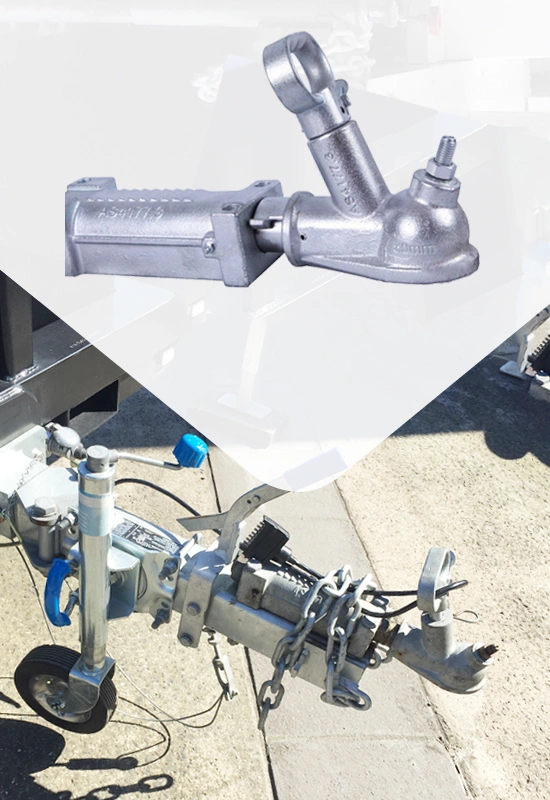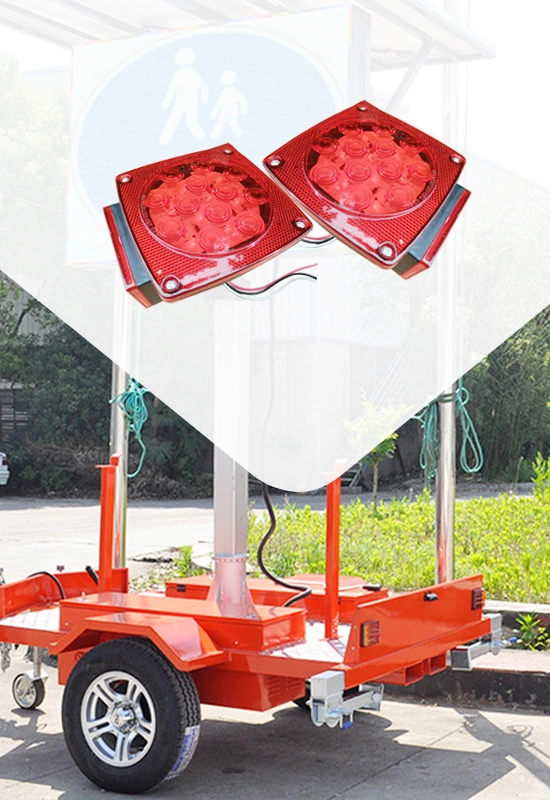 The benefits of purchasing our VMS are as follows
1.The sliding message attracted 7 times the attention
2.Allows you to schedule different messages throughout the day
3.Advertise products and services while broadcasting other important information about your business
4.The sign is removable, so it can be placed where it will bring you the most benefit
5.Smart telescopic rods take up less space
6.360 degree rotation, moving signs follow traffic
7.Solar powered, working all day and night_no electricity needed
8.The trailer specifications we manufacture and comply with the regulations and certifications of various countries,
9.Suitable for a variety of purposes of rectangular LED display and different pixel pitch
10.When you have difficulty choosing, please tell me the purpose of your VMS!