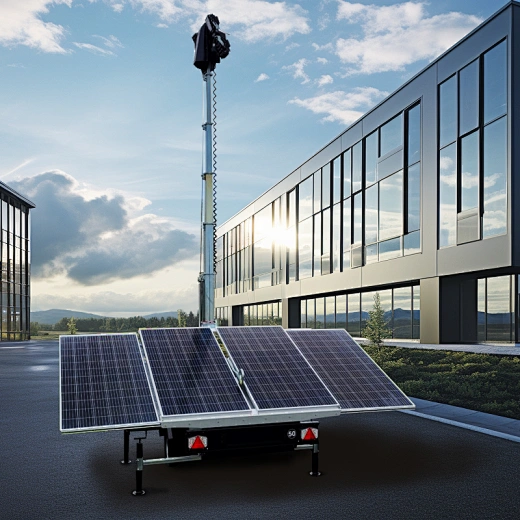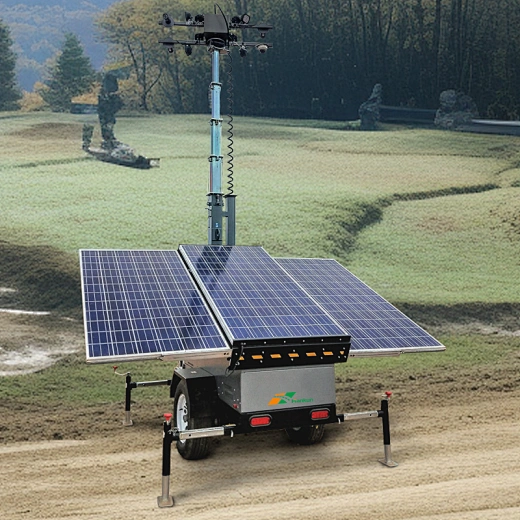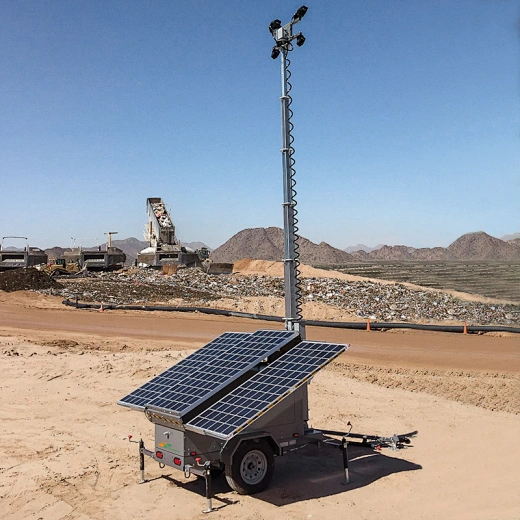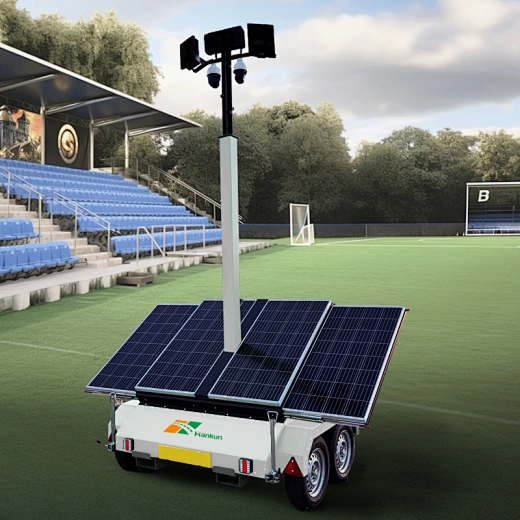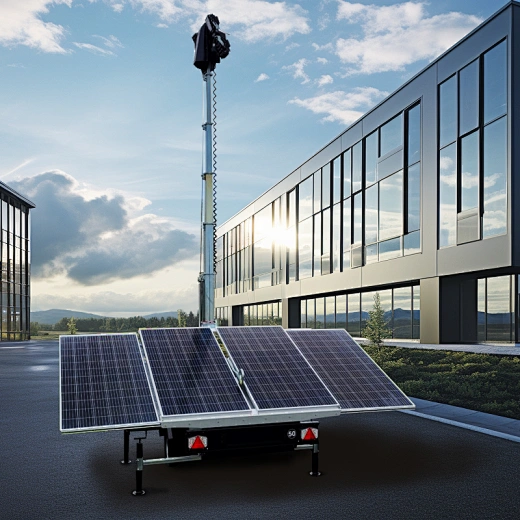 Solar CCTV trailer water treatment surveillance
HK-SOLARCCTV
Introducing Han Kun's Solar CCTV Trailer Surveillance: Cutting-Edge Security Solutions

Step into the realm of enhanced security with Han Kun's Solar CCTV Trailer Surveillance – a fusion of innovation and reliability. This advanced system marries solar-powered functionality with high-resolution, weatherproof digital video cameras featuring IR night vision. With the added versatility of telescope digital eyepiece cameras boasting IR night vision, our solution is fully OEM configurable, allowing customization to your precise requirements.

Trusted both nationwide and worldwide, our system has earned its place with prestigious organizations such as FEMA (Federal Emergency Management Agency), DHS (Department of Homeland Security), Red Cross Disaster Relief, the European Union, EU Refugee Camps, NATO (North Atlantic Treaty Organization), and Disaster Preparedness & Recovery initiatives.

Embracing the Han Kun brand, our Solar CCTV Trailer Surveillance represents the pinnacle of security technology. Designed for applications like disaster recovery efforts, our solution brings the future of surveillance to the present.

As each unit is custom-made, internal and external component distribution may vary, ensuring tailor-made solutions. While images provide a glimpse of the final product, the ultimate configuration may differ. Our collaboration with your technical department guarantees the integration of cutting-edge technology with the latest components, delivering a solution that's not only sophisticated but uniquely tailored to your needs.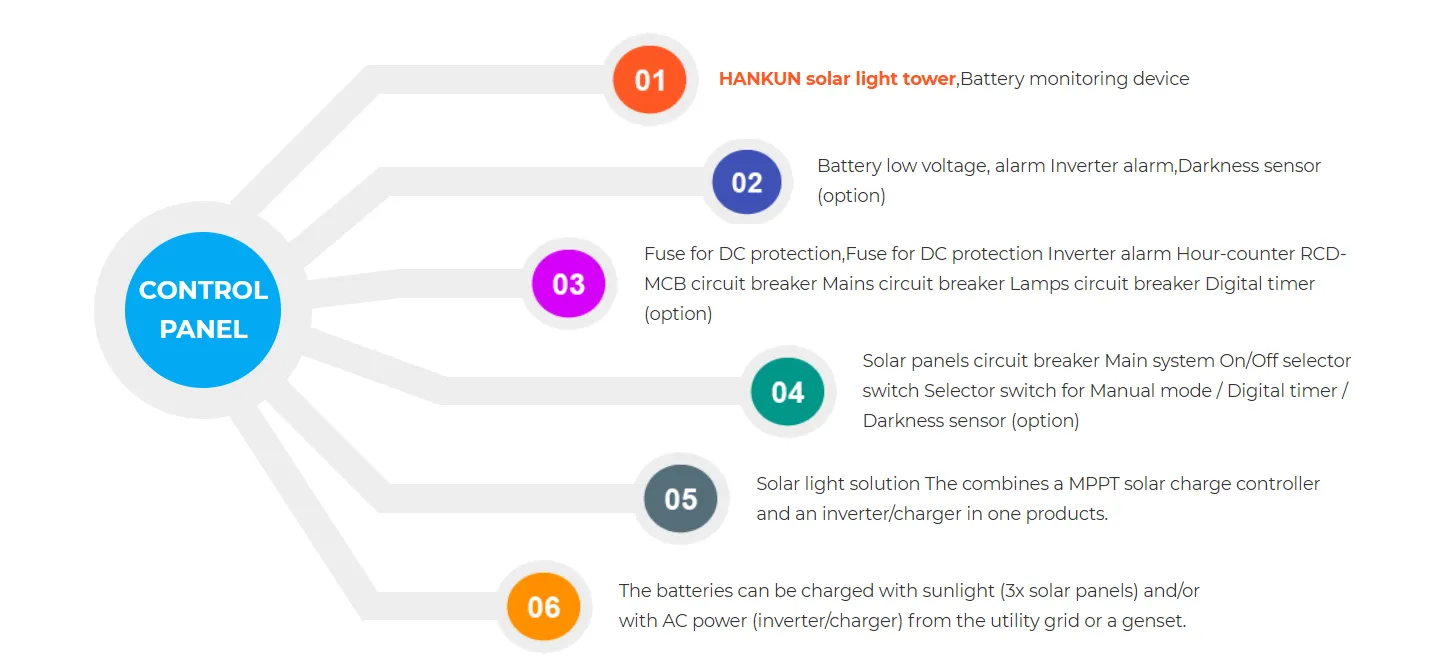 To buy a solar light tower, you must understand the configuration.
As a professional manufacturing company, we must reduce the purchase cost of users by 30%, let alone lower costs!
We clearly understand your purpose, whether you are using it for rental or personal use!
More importantly: we will separate each part for you and customize the product individually, and tell you all the theoretical calculation cost value!
Let you clearly understand the industry and your procurement costs!