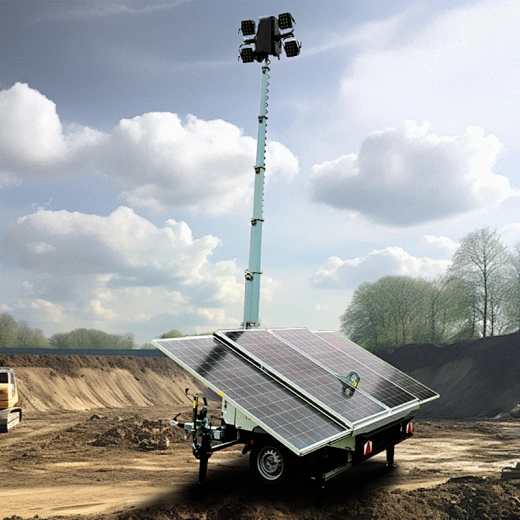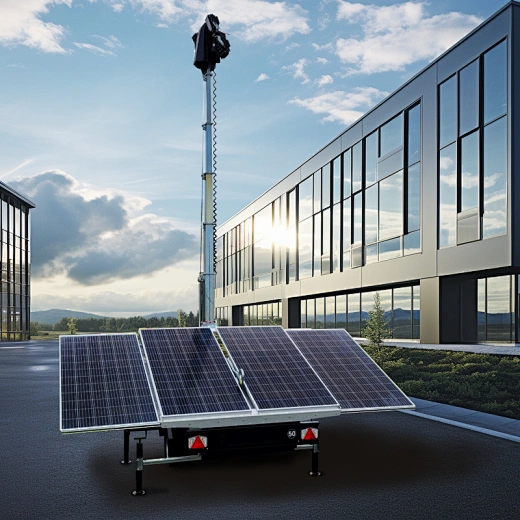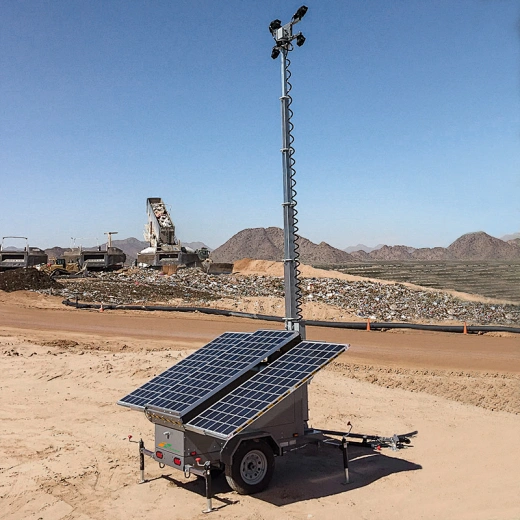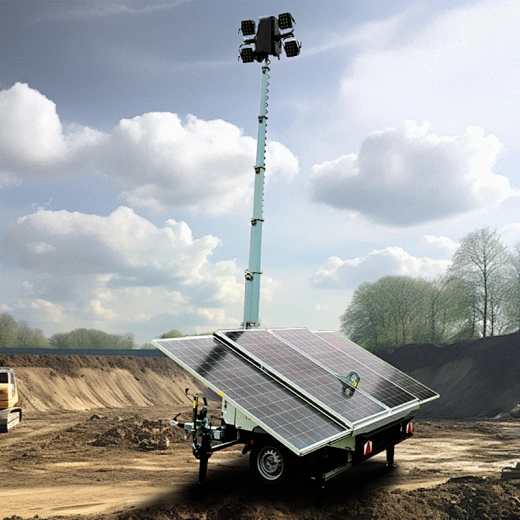 Solar CCTV surveillance system
HK-SLTCCTV
The Han Kun Solar Light Tower combines solar-powered illumination with advanced CCTV surveillance capabilities, presenting a cutting-edge solution for various applications. This innovative configuration is ideal for scenarios such as construction sites, events, remote areas, and parking lots, where both lighting and security monitoring are essential.

Key Features:

Intelligent Solar Lighting: Utilizing efficient solar panels to capture sunlight, our system charges during the day and provides consistent illumination throughout the night. This environmentally friendly lighting solution offers reliable performance for a wide range of settings.

High-Quality CCTV Camera: Equipped with a high-resolution CCTV camera, our tower offers real-time video streaming. Night vision capabilities ensure clear images even in low-light conditions, while motion detection accurately captures any unusual activity.

Remote Access and Monitoring: Via the internet, users can access real-time video feeds remotely, enabling remote monitoring and management. This feature facilitates instant responses and decision-making, regardless of physical location.

Enhanced Security: The solar lighting not only offers illumination but also serves as a deterrent to criminal activities. The surveillance feature provides an additional layer of security, deterring potential threats effectively.

Versatile Applications: Suitable for construction sites, event venues, parking lots, and remote areas, among others. It addresses both lighting and surveillance needs, offering a comprehensive solution for diverse environments.

Automated Management: The system intelligently manages charging and power supply based on lighting conditions, reducing manual intervention. The camera's motion detection and alarm functions also automate alerts for abnormal activities.

Environmentally Sustainable: Solar-powered operation reduces energy consumption and carbon emissions, contributing to a sustainable environment and long-ter
Solar trailer light tower  
Solar CCTV surveillance system 
Solar Light Tower with CCTV
 Solar powered light tower CCVT camera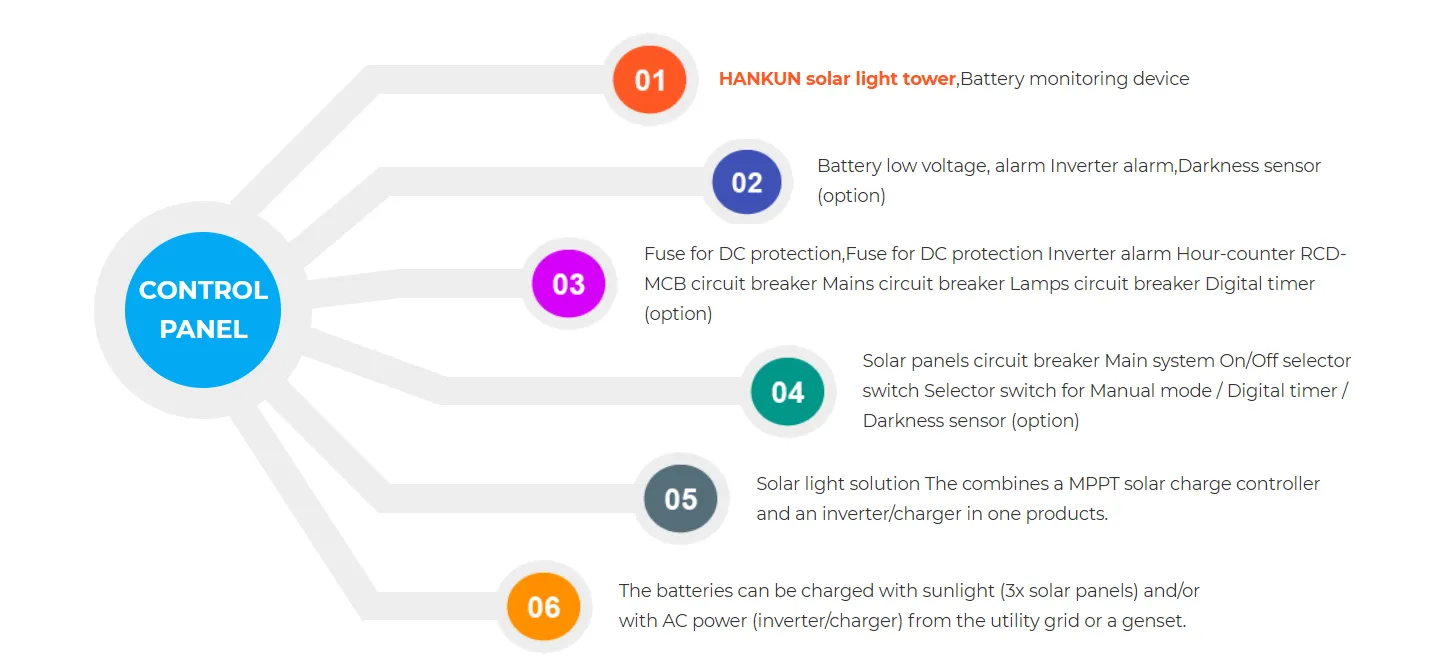 Solar trailer light tower, you must understand the configuration.
As a professional manufacturing company, we must reduce the purchase cost of users by 30%, let alone lower costs!
We clearly understand your purpose, whether you are using it for rental or personal use!
More importantly: we will separate each part for you and customize the product individually, and tell you all the theoretical calculation cost value!
Let you clearly understand the industry and your procurement costs!