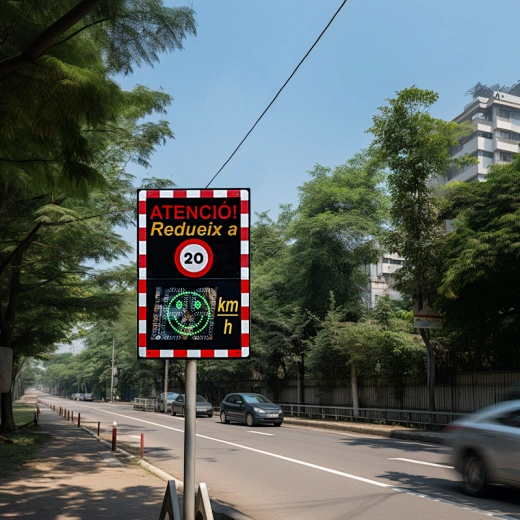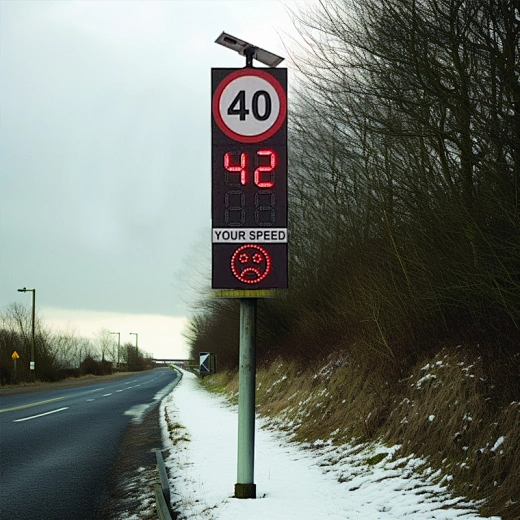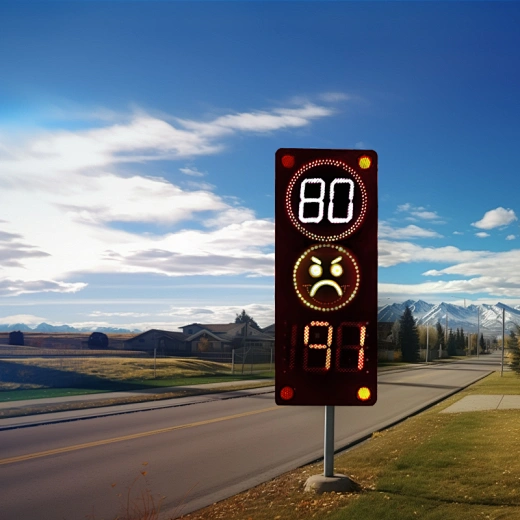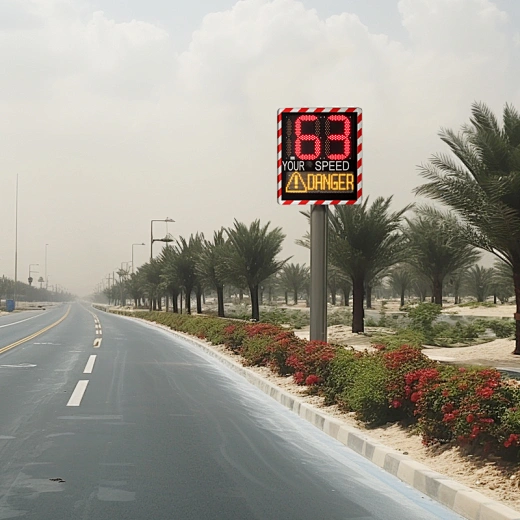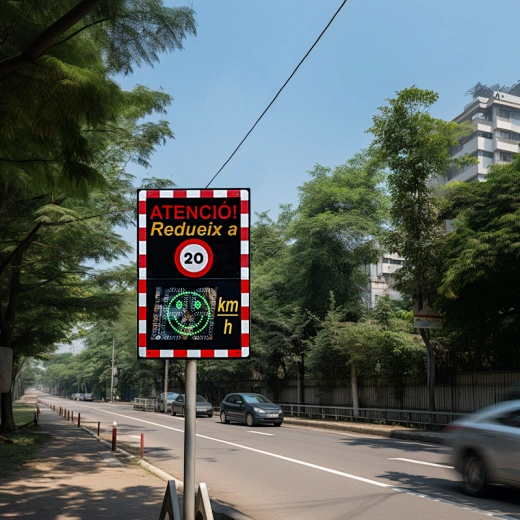 Radar speed sign display Smiling faces and crying faces
HK-RDS-S C
RADAR SIGNS

Radar speed signs are designed to slow cars down, to make streets safer for everyone. The signs help to make drivers aware that they are traveling above the speed limit. Speed signs have been proven to be effective, particularly with today s highly visual, often distracted drivers. Our goal is for drivers to reduce their speed once they realize they are traveling too fast. These signs can be used as a single device or in conjunction with other speed control devices such as speed bumps or speed humps. Also known as speed display signs, driver feedback signs, and your speed signs, radar signs operate on the feedback loop theory: when people are presented with information about their performance, they tend to notice and improve.
Radar speed signs are usually installed in areas where speeding is a concern or where vehicles come in close proximity to pedestrians such as school zones, construction zones, residential areas, and college campuses. In some instances, these signs are used to gather information to see if additional traffic control measures are needed.
With HANKUN radar signs, you can change the way that motorists drive on your streets. With intuitive features such as flashing digits and integrated strobe lights to warn speeders, easy-to-program sign options, and built-in traffic data collection.