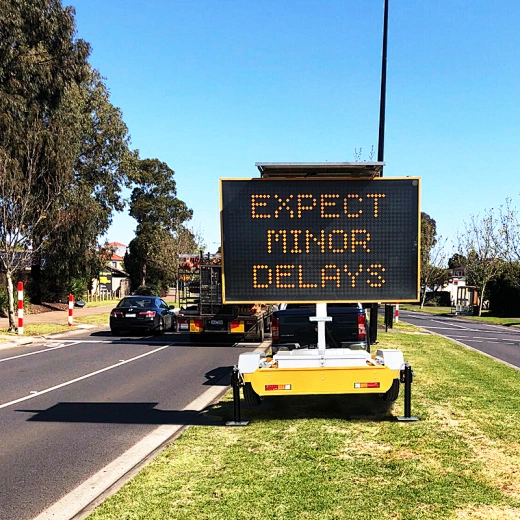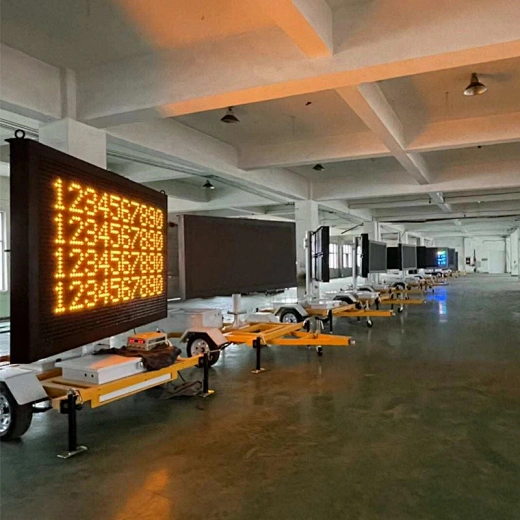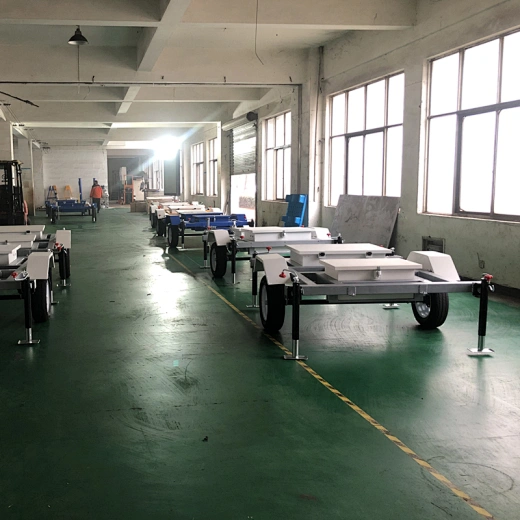 Portable Amber Changeable Message Sign
HK-VMS-37.5/AB
Portable Amber VMS by Han Kun Electronics
The HK-VMS-37.5/4 AB, a multifunctional portable Amber Variable Message Board meticulously designed and manufactured by Han Kun Electronics. Tailored to meet diverse needs, our VMS offers a variety of sizes and a series of amber plates to ensure optimal project alignment.

Ordering and Delivery:
Upon receiving your demand confirmation, we pledge to dispatch your order within 15 days. For any customization needs, provide us with your ideal specifications, and we'll ensure your project's seamless realization. Our delivery channels include Ningbo Port and Shanghai Port, promising efficient and secure transportation to your project site.
Portable Amber Changeable Message Sign (VMS) 
---
        our state-of-the-art Portable Amber Changeable Message Sign, a pinnacle in VMS technology.
This Amber Board is meticulously designed to cater to diverse needs, ensuring optimal project alignment.
Display Excellence(VMS Amber Board ):                             
Matrix Dimensions: W2000mm x H1600mm

Resolution: Each pixel is made up of 4 amber LEDs.

Pixel Pitch:P37.5mm

Matrix Configuration: 48 pixels in width (1800mm) and 35 pixels in height (131.5mm).

Character Display: Supports up to 5 lines with 8 characters on each line. Each character is constructed from a 5 x 7 pixel matrix. A total of 40 standard fonts are available.

Key Feature: The VMS is capable of displaying dynamic graphics combined with text. It's not limited by graphics or language, allowing for the display of content in any global language. It has a storage capacity for over 300 messages.

Software Capabilities: Remote VMS management, GPS geolocation control, electronic fencing, and more.

Content Editing: Compatible with mobile phones, laptops, and PCS
Amber VMS Board 
Trailer Features(Portable Changeable Message Sign):
Construction:

Crafted from hot-dip galvanized steel, the trailer is MIG welded and boasts a yellow powder-coated frame for added durability.

Power System: Equipped with a hydraulic mast lifting mechanism and 2 units of 12V gel deep-cycle batteries (200AH) for prolonged operation.

Solar Capabilities: This VMS is fitted with 2 panels of 250W solar energy, complemented by a 40-amp solar controller, ensuring efficient energy conversion.

User-friendly Lifting: The effortless hydraulic mast lifting system allows for easy one-person operation to raise or lower the display board.

Towing: With a 50mm diameter tow coupling, it's compatible with the majority of vehicles.

Optimal Positioning: The solar panel on the message board can rotate a full 360 degrees, locking at any desired angle for optimal sunlight capture.

Stability & Safety: Double disc brakes ensure the message board remains stationary during use, complemented by a safety wheel chain. The Y-support provides stability to the message board when in transit.

Longevity: The hot-dip galvanized steel structure promises corrosion resistance for over two decades.

Compliance: Adheres to AS NZ standards, MUTCD compliant, and meets CE, EN1296, RoHS, EMC, and IP56 regulations.
Connector Trailer Joint Features
Functionality: Designed specifically for trailers with braking capabilities.
Type: Crash Brake Connector, ensuring safety during sudden stops or collisions.
Payload Capacity: Built to support a maximum payload of 2000kg, ensuring robust performance for heavier loads.
Craftsmanship: Utilizes advanced casting processes to ensure precision, durability, and a high-quality finish.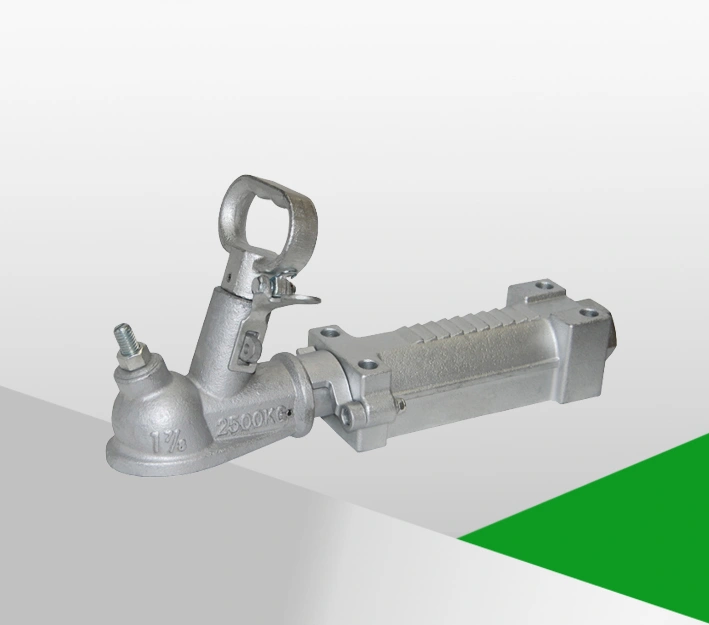 Trailer Guide Wheels Features(VMS Trailer Sign)
Vms amber board Functionality: Designed to provide stability and guidance for trailers during movement and stationary periods.
Payload Capacity: Robustly built to support a substantial payload of up to 12,00kg.
Design: Features a swivel square jack for ease of operation.
Finish: Finished in black galvanized coating for enhanced durability and resistance to the elements.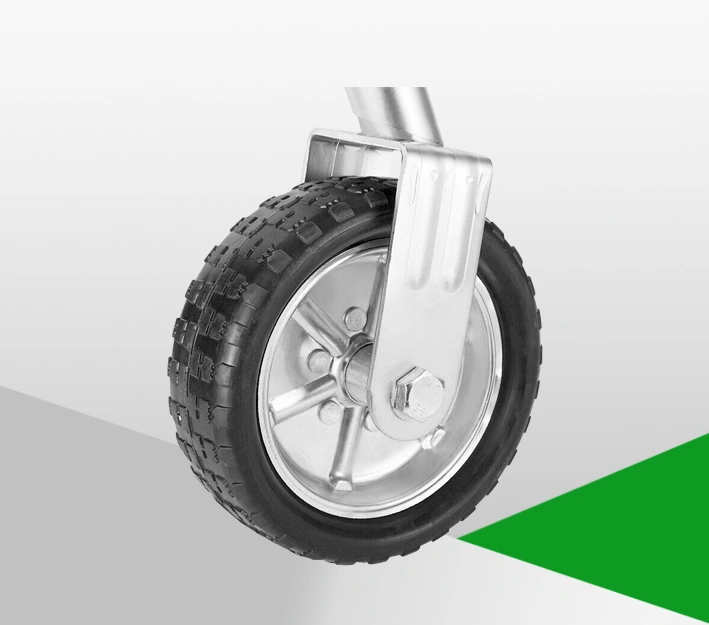 Trailer Jack Features
Functionality: Engineered to provide stability and support for Portable Changeable Message Sign trailers during both deployment and transit.
Design: Features a swivel square jack, allowing for easy maneuverability and positioni
Payload Capacity: Robustly constructed to handle a substantial payload of up to 12,000kg, ensuring reliable performance even under heavy loads.
Finish: Coated in black galvanized finish, offering enhanced durability, corrosion resistance, and a sleek appearance.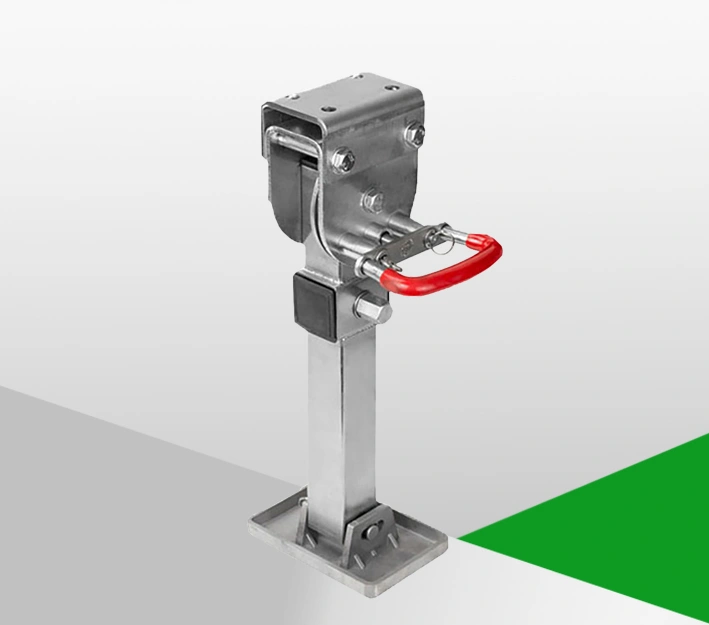 Amber Class C Variable Message Signs Features
LED Composition: Each pixel is meticulously crafted with 4 amber LEDs, ensuring vibrant and clear displays.
Pixel Spacing: Designed with a precise spacing of 37.5MM between each LED, optimizing visibility and clarity.
Character Structure: Characters on the Amber Board are structured in a 6x7 format, allowing for optimal readability and presentation.
Versatility: This design ensures a perfect display, making it ideal for various applications where clear messaging is paramount.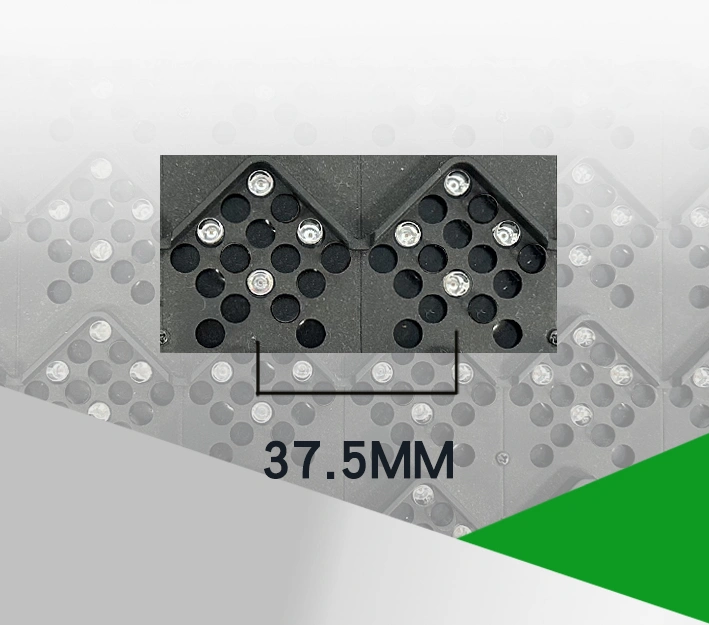 Elevating Road Safety with Premier VMS Solutions
Harnessing the power of advanced technology, our Variable Message Signs (VMS) redefine modern road management. Designed for unparalleled visibility, our units project clear messages up to an impressive 2000M, seamlessly integrating real-time speed displays essential for work zones and residential areas. Our expertise, grounded in both the Australian AS/NZ Standards and the American MUTCD Compliance, ensures that every VMS solution we offer is tailored to meet diverse needs, from LED display dimensions to pixel configurations. As a leading global supplier, we're committed to delivering VMS products that set the benchmark for quality, performance, and compliance in any setting. With over 20 years in the industry, we take pride in our legacy of manufacturing excellence. Over 60,000 of our products are currently in service on highways worldwide, a testament to our unwavering commitment to quality and our vast experience in meeting the demands of global road safety.