Movable Solar Portable Arrow Board
Movable Solar Portable Arrow Board
Portablearrow boards are the most effective way of directing traffic and people.
The bright of LED lights in portable arrow signs make them stand out easily at a range of distances, plus they offer the user the flexibility to alter directions as needed.
We manufacture a wide range of mobile portable arrow signs, which can meet any situation you need to control.
There are 10 kinds of arrows or control modes:
For example, long-term closed lanes, temporary traffic management situations, road works or traffic management in sports competitions.
Model:HK-ARR/25L specification:2100*1100mm
Our production base is in Yiwu,China
We have produced more than 30,000 units variable information signs for global users and ship them to the cities you want to reach through Ningbo Port, Shanghai Port, Shenzhen Port, and by sea.
You have any purchase
Bidding and other needs or consultations!
Leave us a message or agree to a common time through the web link below ,
To start the video conference!
As a manufacturer, we pay close attention to customer informatio

Hi,I am a sales and technical engineer of China Hankun Technology Company, my name is JACK LI.
20 years of import and export business experience, 10 years of technical work in the industry
Whether you are purchasing for your own use, or for any commercial wholesale trade and leasing,
cooperate with us, you will definitely get a better return on investment !
We know how to make your procurement and VMS configuration more cost-effective, saving you a lot of time and economic costs.
We respect the profit you need for every investment!
QUICK OVERVIEW

Arrow Display Has Automatic Dimming

Design And Graphics
Multi-layer waterproof structure

33 bright amber LED, 12cm diameter lamp tube.

High-output amber LED

Light Sensor (Auto dimming system). Selection of arrow display patterns.

Easy to operate

Handheld controller, wireless connection.
We are proud of the quality of materials and workmanship of our arrow boards.

This is attested through superior durability, lower total cost of

ownership and a better return on investment.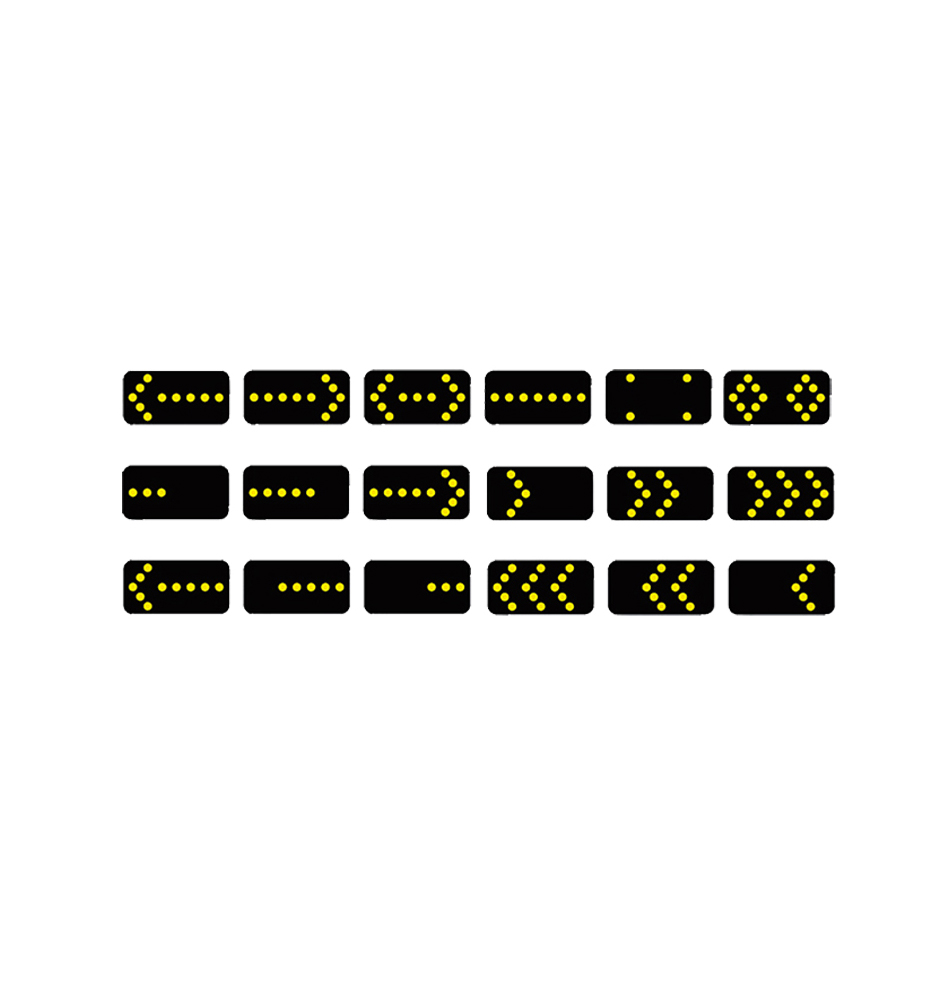 High-output amber LEDs are highly legible

Choose 15 lamps (2 rear lamps) with 4 or 9 arrow display modes or 25 lamps with 12 arrow display modes

Arrow display has automatic dimming

Flashing rate of 30 to 40 per minute

Wireless Touch screen controller
We can provide various sizes and one-sided or double-sided displays, which are very suitable for arrow board, we are happy to produce customized for you!
Arrow Boards manufactured by Hankun meet the design requirement
Fold up and down at 90 degrees.

Wind resistance and earthquake resistance. Vehicle Mount Directional Arrow Board can be mounted on any vehicles with varying installation options depending on your vehicle set up,needs including portable vehicle mounting option.

1

Rack material Galvanised Steel.

Motor:Electric Actuator. For 24 Volt application at 12 amp,voltage reducer is required. Safety feature-controller has automatic rasing and lowering sequence when the board is turned on and off. Actuators have built in limit switch for up and down position. Accessories:work lights,beacons added into the same controller,making your installation easy and simple for your traffic controllers to operate.

2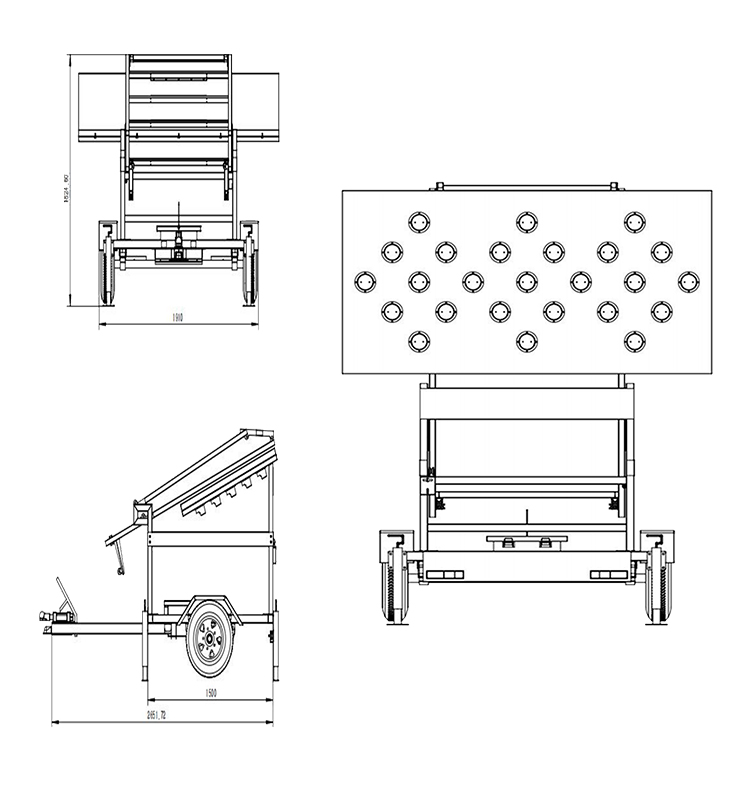 You have any purchase
Bidding and other needs or consultations! Leave us a message or agree to a common time through the web link below ,
To start the video conference!