Han Kun New Portable Folding Display New On-Line
2018-01-03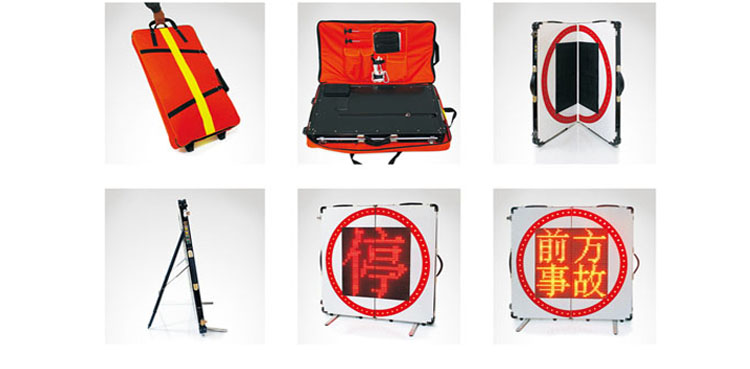 After several months of research and development commissioning, Han Kun new portable folding display new on the line.

This portable folding traffic information display is mainly used for temporary warning of road, lane change guide, speed limit is simple, easy to carry, high brightness, low power consumption, visual distance .Active light traffic accident scene warning signs; portable design , Built-in dual-screen function.Also can display letters, symbols, graphics and so on.

Look, we have a special bag with a wheel, easy to go out to carry, wheels can save manpower. We also have professional fixed windbreak cables, windproof lights, and mains chargers and car chargers for easy charging of our portable fold-back display without worrying about a sudden power failure.
The display can be erected when it is unfolded, creating a slope if there are two air pressure support feet that need to be pulled out of the back. Oh, this handy portable display is really easy to carry, but also easy to operate, the specific details, please email us